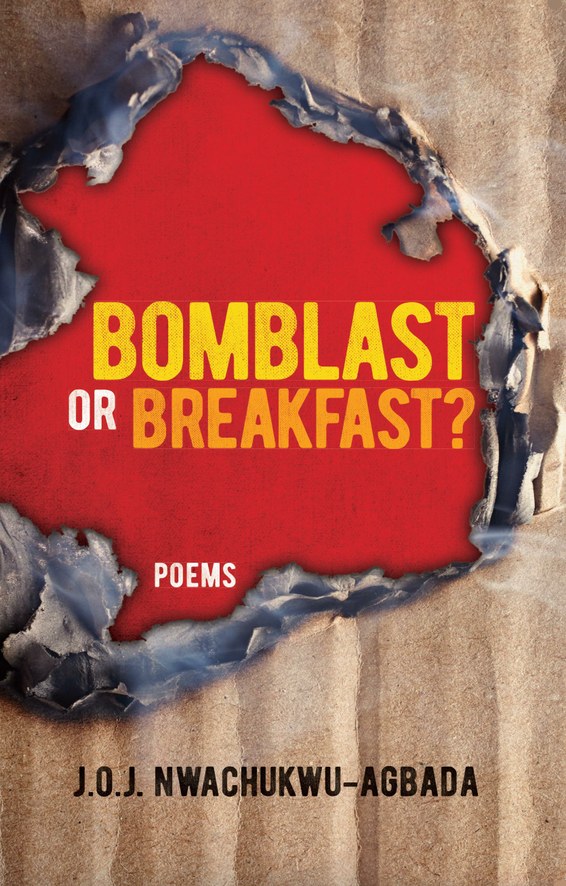 | | |
| --- | --- |
| ISBN | 9781940729237 |
| Pages | 128 |
| Dimensions | 216 x 140mm |
| Published | 2017 |
| Publisher | African Heritage Press, Nigeria |
| Format | Paperback |
Bomblast or Breakfast?
Poems
This Volume of Poetry is hoisted on the world's prevailing preference of war to peace and order, its fondness for the amassing of war arsenal while neglecting the poor and the things that sustain life. The author poses the question, Bomb or Breakfast? It is impossible to read this collection of poems with-out being struck by the aching urgency of its subject matter and the bardic clarity of its rendering. Evident here are many of the stylistic hallmarks I have come to associate with Nwachukwu-Agbada over the years: clarity of intent, a social commitment which pays literary competence its due attention; gravitas of content informed by verbal playfulness, the satirist's scathing sarcasm and abiding mission to shock - and change.
Reviews
"A relentless humanist ethos underlines Nwachukwu-Agbada's consciousness in this important volume of poetry. Eloquent here is the voice of a poet who has a riveting "eye for the unsettling."
NIYI OSUNDARE, Poet and Distinguished Professor of English, University of New Orleans, USA
"If we swallow wooden pestles / shall we not perpetually stand erect?" In Bomblasts, J. O. J. Nwachukwu-Agbada refreshes the ancient land marks of verse with a multi-cultural slant, confidence, and a mature vision."
OBU UDEOZO, Global Artist
"Bomblast or Breakfast is surely a mature and well-crafted work, and shows great artistic discipline."
TANURE OJAIDE, Frank Porter Graham Professor of Africana Studies, The University of North Carolina at Charlotte