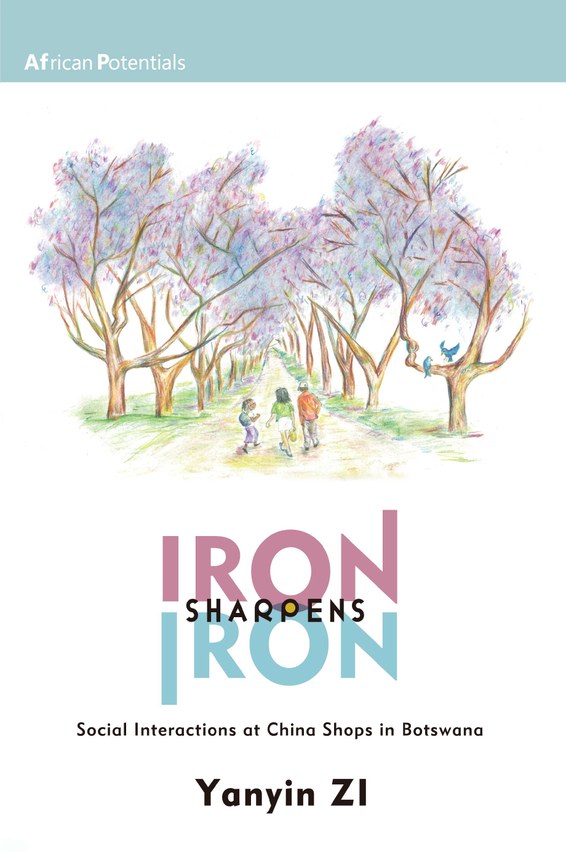 | | |
| --- | --- |
| ISBN | 9789956764419 |
| Pages | 290 |
| Dimensions | 229 x 152mm |
| Published | 2017 |
| Publisher | Langaa RPCIG, Cameroon |
| Format | Paperback |
Iron Sharpens Iron
Social Interactions at China Shops in Botswana
For centuries the continent of Africa has been characterised by negative images such as poverty, disease and conflicts. Today, however, the People's Republic of China's growing presence in Africa, particularly with regards to China–Africa business relations, brings new vitality to the continent. This new movement is not a windfall but rather obtained through the hard work of both African and Chinese people at various levels. Narrating on daily experiences of Chinese merchants and their vivid interactions with people in Botswana, this book decodes the frustrating while rewarding process through which China–Africa relations have been maturing on the grass-roots level. This book not only presents insights and suggestions to both Botswana and Chinese policy makers interested in understanding their constituents' everyday interactions with each other, but also offers readers interested more broadly in contemporary Chinese experiences in Africa a fascinating glimpse into these cross-cultural encounters. This book is an original and pioneering study of issues that resonate in almost every African country which has responded to a growing Chinese presence. It argues that as the process of globalisation permeates the everyday lives of people, each individual is empowered to be an 'ambassador' in shaping international relations.
Available from these stores
Don't see your favourite store? Our eBooks are available from many more retailers, simply search with the ISBN to find it somewhere else.
Reviews

"The book presents valuable findings that are grounded in empirical detail and integrated with comparative examples from other African countries, as well as the wider literature on migration and globalisation from below. It clearly presents the nature of small Chinese businesses in Botswana and adds to our understanding of key issues in the discourse on Chinese retailers in Africa. It is an important contribution to the rapidly expanding literature on China's contemporary engagement with Africa."

Frank Youngman, former Professor in the Faculty of Education, University of Botswana and Senior Resident Researcher in the African Studies Centre, Shanghai Normal University.

"Yanyin Zi's pioneer study of the sociality of China Shops in Botswana highlights the social science imperative of Africa–China relations. I hope it will generate a proliferation of collaborative research initiatives by African and Chinese social scientists. The importance of complex, rigorous, critical and comparative policy-relevant studies, by African and Chinese scholars working collaboratively, of how China shapes and is shaped by Africa cannot be over-emphasised."

Francis B. Nyamnjoh, Professor of Social Anthropology, University of Cape Town, South Africa.

"Yanyin Zi takes readers to new signal lights at the intersection of Chinese merchants with people in Botswana. Read this book and you will obtain a better understanding of China–Africa relations!"

Shengyong Qin, Associate Professor, Chinese Director of the Confucius Institute at the University of Cape Town

"Spreading all over Africa, China shops not only shape China's image in Africa on a grass-roots level, but also have a multidimensional impact on China–Africa relations. From an anthropologist's perspective, the author uses 'contact zone' theory to analyse social interaction between Chinese and local people in the 'China shop' context. The book allows us to gain an insight of Chinese merchants' life in Africa, and also the China–Africa relations on an everyday level. The ethnographic study deconstructs the grand narrative of China–Africa relations and provides depth on the widely discussed international issue."

Xu Wei, Associate Professor, Institute of African Studies, Zhejiang Normal University, China