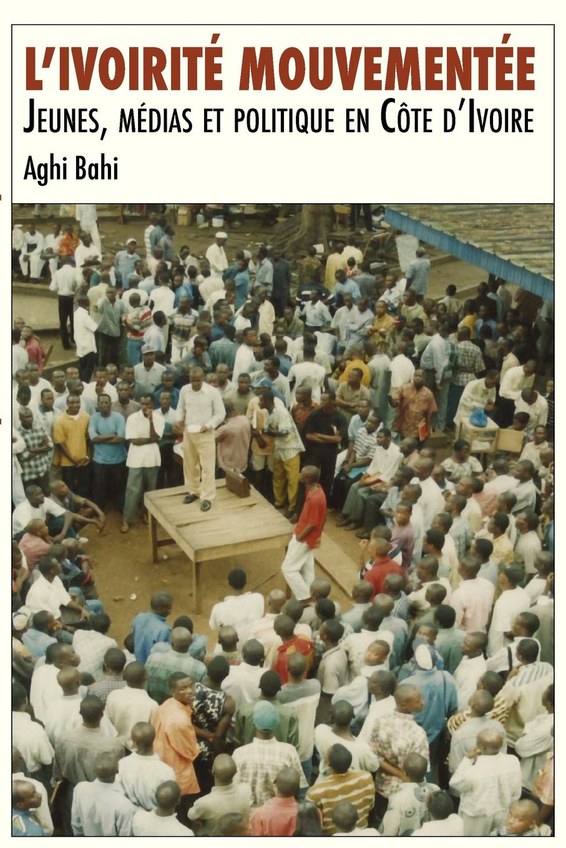 | | |
| --- | --- |
| ISBN | 9789956728886 |
| Pages | 362 |
| Dimensions | 229 x 152 mm |
| Published | 2013 |
| Publisher | Langaa RPCIG, Cameroon |
| Format | Paperback |
L'ivoirité mouvementée
Jeunes, médias et politique en Côte d'Ivoire
Affirmation identitaire développée au fil des décennies coloniales et postcoloniales, l'ivoirité, qui a fait l'objet d'âpres débats, serait à l'origine de la crise ivoirienne. Mais l'ivoirité n'est-elle qu'une manœuvre politicienne ou serait-elle plutôt l'expression d'un nationalisme prodigue ? Ce livre revient sur le concept, remonte ses origines, décortique les conditions et le contexte de la création d'un nationalisme culturel qui, progressivement, prend la direction d'un nationalisme ethnique. Le phénomène ivoiritaire s'inscrit dans une historicité déjà ancienne qui se nourrit de revendications et d'affirmations culturelles. Il apparaît comme une continuité logique de la politique d'ivoirisation des emplois et du capital des années 1970. Un véritable consensus sur la question de l'ivoirité apparaît chez tous les tenants du pouvoir de 1960 à 2010. Leurs différentes gestions de la citoyenneté et plus largement de la question identitaire, les différents «mouvements» de l'ivoirité en témoignent. La rhétorique ivoiritaire est une réponse donnée par les dirigeants en mal d'imagination politique face aux problèmes posés par la crise multiforme à laquelle le pays est confronté. Quels peuvent alors être les effets – l'efficience et l'efficacité – symboliques de l'ivoirité sur les jeunes, les médias au sens le plus large voire même la politique ivoirienne postcoloniale en Côte d'Ivoire ? Ce livre effectue aussi une approche «par le bas» insistant notamment sur le travail des jeunes dans des institutions médiatiques, des chansons populaires, des espaces de discussions de rues créés par les jeunes («agoras, parlements et grins»). Le rapport des jeunes à l'ivoirité est recherché à travers de tels «analyseurs sociaux». Ce faisant, il aborde des aspects de la crise ivoirienne et, inévitablement, les élections présidentielles de 2010 et les enjeux de la crise qui s'en est suivie.
The affirmation of cultural identity developed during the colonial and postcolonial years which has been the topic of bitter debates, is the root cause of the Ivorian crisis. However, is Ivoirity not a political maneuver or should it be viewed as the expression of liberal nationalism? This book traces the concept from its origins, explicates the conditions and context of the creation of a cultural nationalism which, progressively, has charted the course of an ethnic nationalism. The phenomenon of Ivoirity is inscribed in an already old historicity which feeds on cultural claims and affirmations. It seems to be a logical consequence of the policies of ivorisation of employment and capital initiated in the 1970s. There was a real consensus on the question of Ivoirity among the stake holders between 1960 and 2010. Their different managements of the citizenship questions and largely that of identity as well as the various "Trends" of Ivoirity are evidence. The narrative of Ivoirity is a response given by leaders who lack political imagination to resolve the political problems and challenges posed by multiform crises facing the country. As such, what could be the symbolic effects – the effectiveness and efficiency – of Ivoirity on the youths and the Media in a broader sense and even to Ivorian postcolonial politics in Côte d'Ivoire? This book also adopts a bottom-up approach with particular attention paid to the role of youths in media outlets, popular songs, street discussion forums created by youths (agoras, parliaments, and grins). The ties between youths and Ivoirity can be researched through such social phenomena. Through this, the book explores aspects of the Ivorian crises and inevitably, the 2010 Presidential elections and the stakes of the crises that followed.
Available from these stores
Don't see your favourite store? Our eBooks are available from many more retailers, simply search with the ISBN to find it somewhere else.
Review

« Un des questionnements forts de cet ouvrage est l'analyse de la dimension politique de l'ivoirité. Ce livre vient alors à son heure, je dirais même qu'il était plus que temps d'interroger le concept et la réalité de l'ivoirité. L'auteur, dans un mouvement diachronique et synchronique, avec une clarté remarquable et dans un style vivant, fait le bilan de ce concept ; il en explore avec pédagogie les heurts et malheurs et éclaire la manière complexe dont il a bouleversé la vision ivoirienne de l'autre, et surtout continue de marquer plusieurs jeunes. »

Gadou Dakouri, Socio-anthropologue, Institut d'Ethno-sociologie, Université Félix Houphouët-Boigny, Côte d'Ivoire