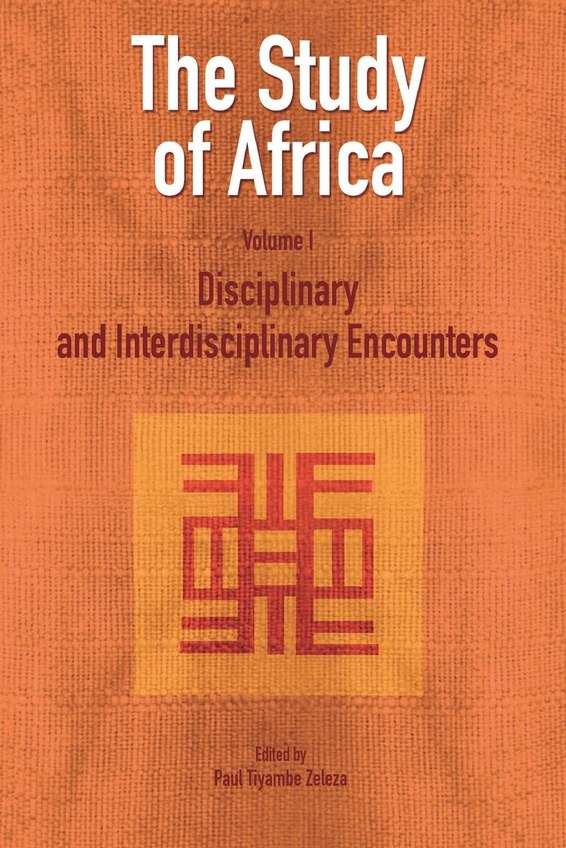 | | |
| --- | --- |
| ISBN | 9782869781979 |
| Pages | 496 |
| Dimensions | 229 x 152 mm |
| Published | 2006 |
| Publisher | CODESRIA, Senegal |
| Format | Paperback |
The Study of Africa Volume 1
Disciplinary and Interdisciplinary Encounters
This is the first of a two-volume work which takes stock of the study of Africa in the twenty-first century: its status, research agenda and approaches, and place. It is divided into two parts, the first on the academic disciplines and African Studies, the second on interdisciplinary studies.
Topics addressed in part one include: anthropology, race, ethnography and sociology in relation to area studies; African historiography, and the research and teaching of history in Africa in an era of institutional crisis and 'global history'; and the need to rethink Africanist political sciences.
Reviews
'This two-volume collection…establishes entirely new parameters for Africanist scholarship…[it is] interested in answering the question: What is Africa's place in the world today?' 
Ato Quayson, Professor of English and Director, Centre for Diaspora and Transnational Studies, University of Toronto, Canada
'…provides the most comprehensive and critical analyses of African studies in the world today…reveals a fundamental, though depressing, fact that the terms of global intellectual exchange are unequal…and that it is the responsibility of African scholars, both in the continent and in diaspora, to spearhead [the] struggle for intellectual decolonization and deconstruction.' 
Professor Bethwell A. Ogot, Chancellor, Moi University, Professor Emeritus of History Maseno University, Kenya
'Paul Tiyambe Zeleza has put together a timely publication that presents admirably critical assessments of the role and relevance of "African Studies"—its content, its march from Eurocentrism to be solidly based in contemporary Africa, and its place within the globalization agenda.'
Professor Lennart Wohlgemuth, Centre for African Studies, Gothenburg University
About the Editor
Paul Tiyambe Zeleza is widely recognized as one the leading authorities on African economic history. His book, A Modern Economic History of Africa, won the 1994 Noma Award for Publishing in Africa, the continent's most prestigious book award. In 1998 he recieved Special Commendation of the Noma Award for Manufacturing African Studies and Crises. He is also the recipient of Choice Outstanding Academic Title.
Over the years, Zeleza has also established himself as a leading intellectual historian of Africa, with influential publications on the development of ideas and higher education institutions. His scholarly output and reputation also extends to gender studies, human rights studies, and diaspora studies. In 2003 he was appointed by the United Nations Research Institute for Social Development (UNRISD) to a nine-member advisory board to oversea the publication of "Gender Equality: Striving for Justice in an Unequal World", a research study issued to mark the 10th Anniversary of, and assess progress since, the United Nation's Fourth World Conference on Women, held in Beijing in September 1995.
He is currently working on a project, "Africa and Its Diasporas: Dispersals and Linkages" that seeks to trace the dispersal of African peoples globally (Asia, Europe, and the Americas), the formation of African diasporas in different world regions, and the linkages established between these diasporas and Africa over the centuries. The project is funded by a $200,000 grant from the Ford Foundation.
Paul Tiyambe Zeleza is currently Dean of the Bellarmine College of Liberal Arts at Loyola Marymount University in Los Angeles.
Visit Paul Tiyambe Zeleza's blog here..