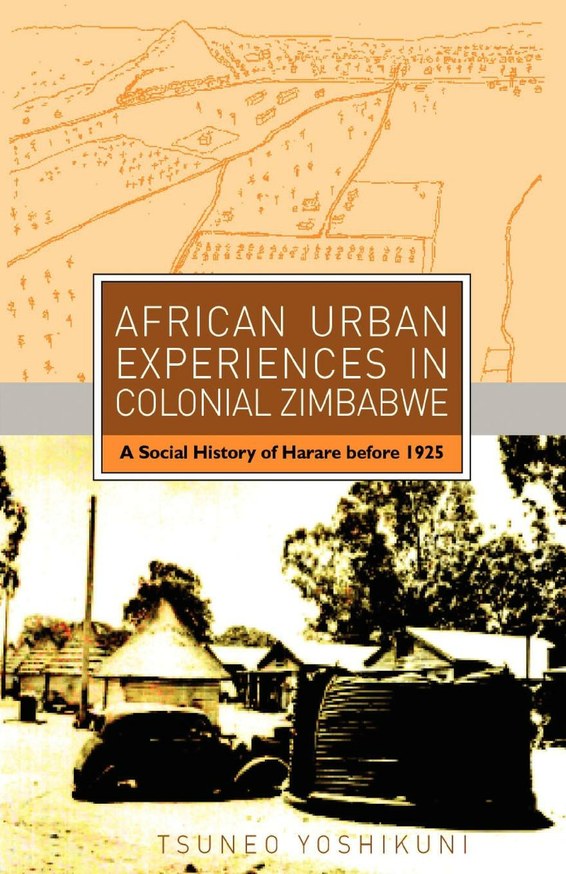 | | |
| --- | --- |
| ISBN | 9781779220547 |
| Pages | 172 |
| Dimensions | 216 x 140 mm |
| Illustrations | B/W Illustrations and Maps |
| Published | 2007 |
| Publisher | Weaver Press, Zimbabwe |
| Format | Paperback |
African Urban Experiences in Colonial Zimbabwe
A Social History of Harare before 1925
Before 'Harare' replaced 'Salisbury' as Zimbabwe's capital city in 1982, the name belonged to the country's first black township, now called Mbare. How and when did the township come into being? In this pioneering study, Tsuneo Yoshikuni offers a fascinating social history of urban development in the early twentieth century.
Reviews
"I thank Weaver Press for bringing this classic work to availability. Tsuneo Yoshikuni's meticulously researched, detailed book illuminates the contests between African workers and colonialism and the shaping of the urban landscape in early Harare as no other work has, or probably will again: it is required reading. Yoshikuni's untimely passing has robbed Japanese and southern African scholarship of a true champion of African social history." 
Teresa Barnes, Associate Professor of History, University of the Western Cape, South Africa
"Tsuneo Yoshikuni was a pioneer of Zimbabwean urban history. His work on early colonial Salisbury marked a new interest in this area that opened up the field to a series of further studies. Dr. Yoshikuni will long be remembered as the foremost Japanese-Africanist scholar on Zimbabwean history, as well as a close friend to Zimbabwean historians." 
Brian Raftopoulos, Head of the Transitional Justice in Africa Programme, Institute for Justice & Reconciliation, Cape Town
"Let me express my delight that Tsuneo Yoshikuni's work is at last being published. His book will reveal a Zimbabwean urban social history which has hitherto been concealed and allow us to make some comparison with the published work on South African townships. Yoshikuni was one of the most industrious and modest of men and it is very good that his tragically early death has not deprived us of his master work." 
Terence Ranger, board member and former chairman, Journal of Southern African Studies
"Yoshikuni's study provides a highly nuanced history of the formative years of the city of Salisbury...it is a must for all those who seek to understand the forces that helped shape Zimbabwe's recent historical experience."
Alois Mlambo - African Historical Review