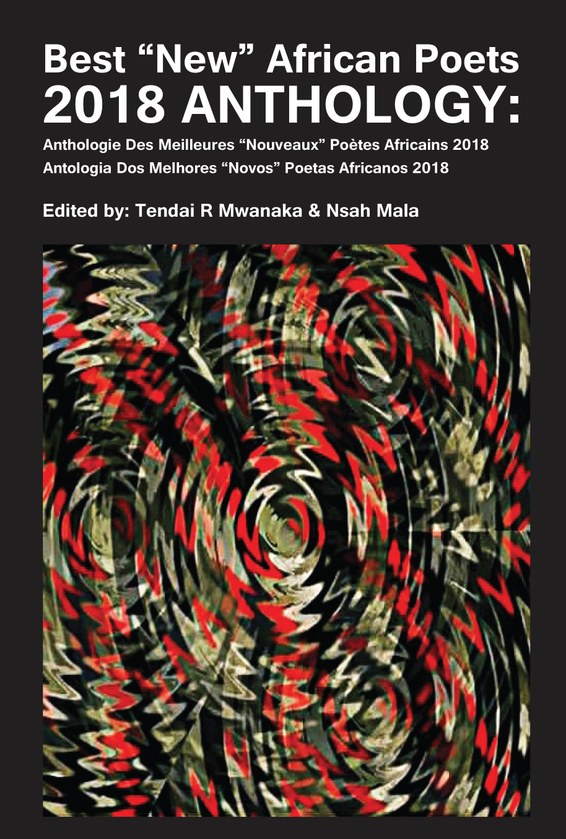 Best "New" African Poets 2018 Anthology
Best "New" African Poets 2018 Anthology follows volumes in 2017, 2016 and 2015. In this fourth volume of these continent-wide anthologies of African poetry we have work from 154 African poets from over 30 African countries and the African Diasporas. There are poems in English, French, Portuguese, Sepedi, Shona, Yoruba, and Asante Twi languages. In 2018 there was a notable increase in the number of entries with memorable novelties regarding poetic experimentation: some of the poets have daringly sliced up words playing around with the spatial and structural patterns of their texts on paper. This may be described as both textual and visual poetry. Reading the poems becomes a journey with many paths, where the reader walks according to poetic rhythms and the hesitating breaks of action verbs and enjambments.
About the Editors
Tendai. R. Mwanaka is a multi-disciplinary artist from Chitungwiza, Zimbabwe. His oeuvre of works touches on non-fictions, essays, poetry, plays, fictions, music, sound art, photography, drawings, paintings, video, collage, mixed media, inter-genres and inter-disciplines. His work has been published in over 300 journals, anthologies and magazines in over 27 countries.
Nsah Mala is a poet and writer from Mbesa, Cameroon. He writes in Iteanghe-a-Mbesa, English, and French. He has published five poetry collections: Chaining Freedom, Bites of Insanity, If You Must Fall Bush, CONSTIMOCRAZY: Malafricanising Democracy, and Les Pleurs du mal (French). In 2016, he won the Ministry of Arts and Culture Short Story Prize in Cameroon and le Prix Littéraire Malraux in France in 2017. As a writer for children, his published picture books include: Andolo - the Talented Albino (English), Andolo - l'albinos talentueux (French), and Le petit Gabriel commence à lire (French). He translated the picture book Be a Coronavirus Fighter (Yeehoo Press) into French as Un Combattant du Coronavirus in March 2020. Nsah Mala's picture book, What the Moon Cooks, will be published in spring 2021 by POW! Kids Books (USA).