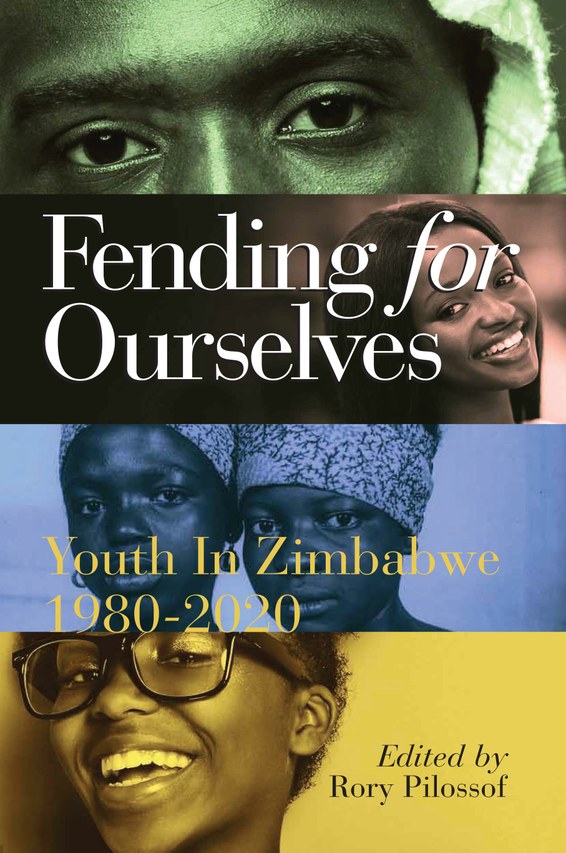 | | |
| --- | --- |
| ISBN | 9781779224002 |
| Pages | 278 |
| Dimensions | 229 x 152mm |
| Published | 2021 |
| Publisher | Weaver Press, Zimbabwe |
| Format | Paperback |
Fending for Ourselves
Youth in Zimbabwe, 1980-2020
Zimbabwe celebrated its independence just over 40 years ago. While the nation is no longer young, its population certainly is: over 60% are under the age of 35. Understanding youth perspectives and experiences is therefore vitally important. Fending for Ourselves reviews the recent histories and realities of youths in Zimbabwe, offering a distinguished range of authors exploring issues of education, employment and work, the urban experience, involvement in the informal economy, mental health, and political activity. Importantly, the collection examines successive generations of youth in Zimbabwe to show how ideas, experiences and reactions to the social, political, and economic context have shifted over time.
Many of the issues affecting youth over the past 40 years have been traumatic and distressing – physical and mental abuse, declining employment and educational opportunities, poverty, ill-health and loss of hope – but this collection underlines the agency and resilience of Zimbabwe's young people, and how they have found ways to navigate the political, social, and economic terrains they occupy.
Reviews
'Currently there is no dedicated collection on the youth experience in Zimbabwe; this book will be an important contribution to closing this gap in the scholarship.'
Godfrey Kanyenze, Director, The Labour and Development Research Institute of Zimbabwe.
'Marginalised youth left to fend for themselves on the fringes of society are often afflicted emotionally, psychologically and physically in ways that are overlooked not only by themselves but by society as a whole. Fending for Ourselves helps us to understand where and how interventions need to be made to offer support to our future leaders, future citizens.'
Thoko Matshe, feminist and human rights activist
About the Editor
Rory Pilossof is a member of the International Studies Group at the University of the Free State. His main research areas are land, labour, and belonging in southern Africa. His publications include The Unbearable Whiteness of Being: Farmers' Voices from Zimbabwe and (with Andrew Cohen) Labour and Economic Change in Southern Africa c.1900-2000: Zimbabwe, Zambia and Malawi.