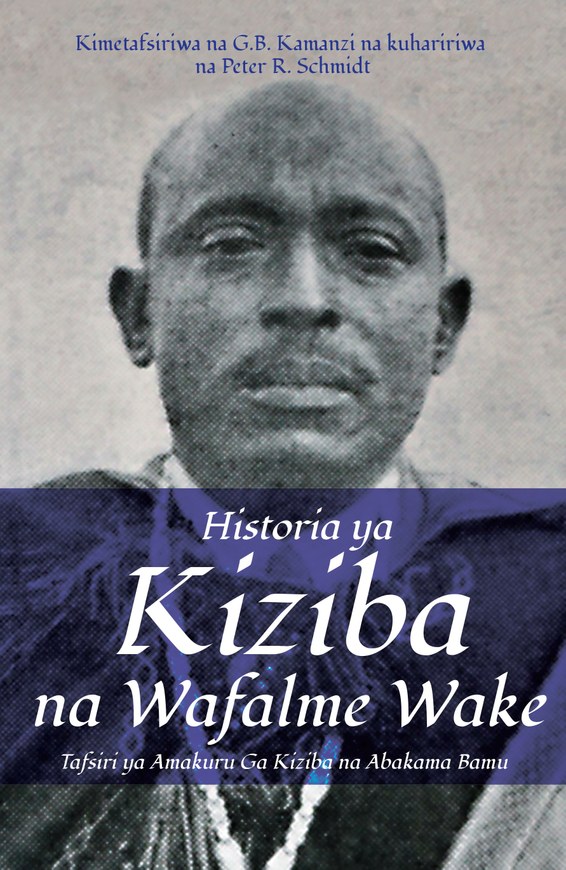 | | |
| --- | --- |
| ISBN | 9789987083695 |
| Pages | 476 |
| Dimensions | 229 x 152mm |
| Published | 2020 |
| Publisher | Mkuki na Nyota Publishers, Tanzania |
| Format | Paperback |
Historia ya Kiziba na Wafalme Wake
Tafsiri ya Amakuru Ga Kiziba na Abamkama Bamu
Historia ya Kiziba na Wafalme Wake: Tafsiri ya Amakuru Ga Kiziba na Abakama Bamu ni mchango mkubwa kwa fasihi ya kihistoria ya wenyeji wa Afrika ya Mashariki na Tanzania. Utafiti wa Mfalme Mutahangarwa wa Kiziba (aliyetawala 1903–1916) katika mwanzo wa karne ya ishirini ulikusanya mabingwa wa simulizi za mdomo kutoka katika koo za kifalme na zisizo za kifalme na shuhuda zao ziliandikwa na watu waliokwisha kujua kusoma na kuandika, akiwemo F.X. Lwamgira. Miongo mine baadaye matokeo ya utafiti huo yalipigwachapa kikatokea kitabu chenye kurasa 490 katika lugha ya Kihaya ambach kilibaki bila kujulikana ingawa kilikuwa kitabu muhimu. Tafsiri hii muhimu itafanya historia ya Kaskazini Magharibi mwa Tanzania na Kusini Magharibi mwa Uganda kabla na mwanzoni mwa ukoloni iwafikie kwa mara ya kwanza wasomi wengi.
About the Editors
Translator Galasius B. Kamanzi is a long-term student of Kiziba history and Haya folklore. He is a former teacher and civil servant with a B.A. in Education, majoring in Economics and Linguistics, from the University of Dar es Salaam. He also obtained a post-graduate diploma in General Management from Mzumbe University. He is a co-author of Folktales from Buhaya
Peter R. Schmidt is Professor Emeritus of Anthropology at the University of Florida and Extraordinary Professor of Anthropology and Archaeology at the University of Pretoria, South Africa. He is author or editor of fifteen books on African history, oral traditions, heritage, and archaeology--many with a focus on the Haya.