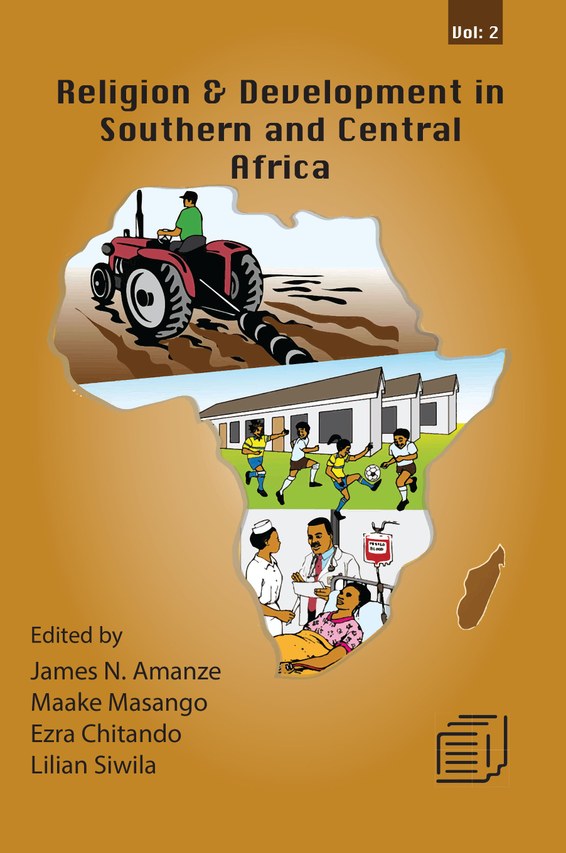 | | |
| --- | --- |
| ISBN | 9789996060762 |
| Pages | 474 |
| Dimensions | 229 x 152mm |
| Published | 2019 |
| Publisher | Mzuni Press, Malawi |
| Format | Paperback |
Religion and Development in Southern and Central Africa: Vol. 2
This book is a result of a joint conference, which was held from 18th-22nd July 2017 under the theme Religion, Citizenship and Development – Southern African Perspectives." The theme of the conference was adopted in order to underline the importance and significance of religion in the socio-economic development of people in the world generally and in Southern and Central Africa in particular.  The papers in the book are divided into two volumes. Volume one consists of papers which directly discuss religion and development in one form or another. The second volume contains papers that discuss religion and other pertinent issues related to development. The papers are grouped into sub-themes for ease of reference. These include Citizenship and Development, Migration and Development, Disability and Development, Pentecostal Churches and Development and Religion and Society. All in all, despite a divergence of sub-themes in volume two, all point to issues to do with the role of religion in development in Southern and Central Africa today.
About the Editors
James N. Amanze is a Professor in the Department of Theology and Religious Studies, University of Botswana.
Maake Masango is Emeritus Professor in Practical Theology at the University of Pretoria, South Africa.
Lilian Cheelo Siwila (PhD) Associate Professor and Head of Department in Systematic Theology and Gender Studies at the University of KwaZulu Natal. She is also a member of the Circle of Concerned African Women Theologians.