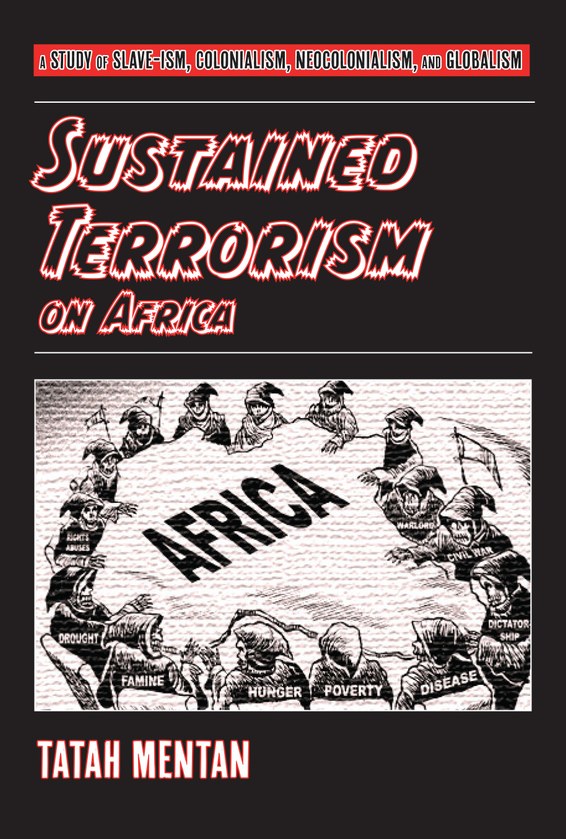 | | |
| --- | --- |
| ISBN | 9789956552696 |
| Pages | 268 |
| Dimensions | 229 x 152mm |
| Published | 2022 |
| Publisher | Langaa RPCIG, Cameroon |
| Format | Paperback |
Sustained Terrorism on Africa
A Study of Slave-ism, Colonialism, Neocolonialism, and Globalism
Human beings indeed need not justify terrorism of any kind, regardless of whether one is Muslim, Christian or Jew, because it is the axis of evil and devastation of mankind. Terrorism on Africa has been a ubiquitous presence against which the democratic values of African civilization are ranged-a demon to be exorcised at all costs, even at the cost of civil liberties. However, the deliberate use of the term terrorism in recent decades was carefully selected, mainly, against a certain religion (Islam). The idea was then globally politicized by the Western world. Leaving that scholarly view in its own right, this study disagrees with the opinion raising terrorism as the devil's just-born child of evil, when in reality Africans had been terrorized for centuries as slaves and human chattel, colonies, neo-colonies and captives of globalism.
Terrorism on Africa has been the global threat against which global war must now be fought. It should have never taken place anyway! Whether the terrorizing country was peaceful or violent, no country should be granted the right to seize and restrict the development of a region. Europeans have crippled the rich native African civilizations for their own political and economic gain for centuries. No matter the reason, no intelligence, knowledge, or technology permits one country or countries to terrorize another or other countries like the terrorized and victimized in Africa.
Africans must disable and counter propaganda and information operations. We must address known causal factors by strengthening vulnerable populations and improving their ability to identify, characterize, attribute, and defend against terror networks and threats. Our counter-terrorism architectures and capabilities will need to be more agile and more integrated. Mankind needs a common strategy. Understanding this complex terrorist environment will require mature global networks and effective links with interagency teammates and partner nations-allowing rapid synchronization of information across agency, regional, national, and international boundaries in order to dismantle the sustained multi-faceted terrorism on Africa.