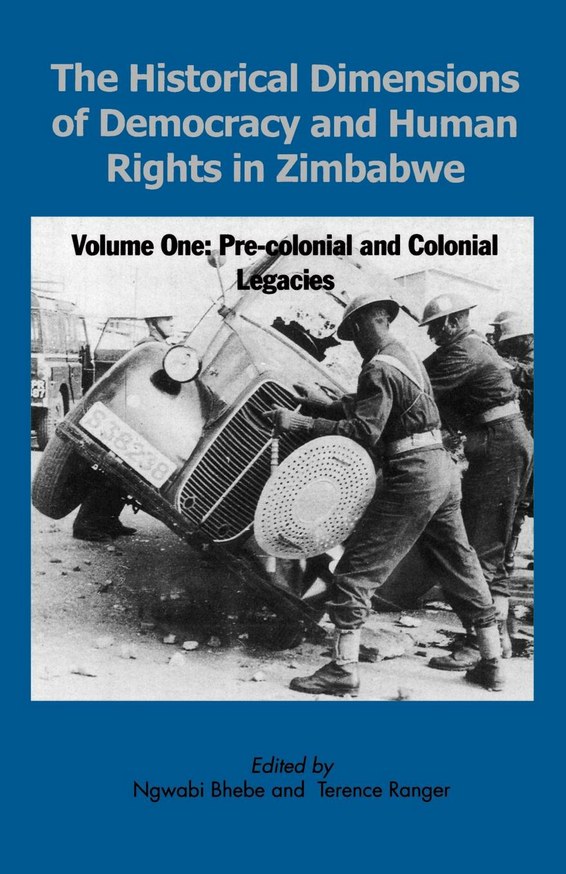 The Historical Dimensions of Democracy and Human Rights in Zimbabwe - Vol. 1
Pre-colonial and Colonial Legacies
This volume explores the prehistory of human rights in Zimbabwe. It asks whether there are democratic legacies from pre-colonial polities and what limitations then existed on human rights. It also asks what colonialism contributed to the discourse of human rights and democracy despite its denial of both to Africans.
Contents: pre- colonial states of Central Africa as embodiments of despotic culture; archaeological evidence of political structures; democracy and traditional political structure 1890-1999; imperial and settler hypocrisy and double standards and the denial of human rights; black elite responses to ideologies of democracy; the law courts in Rhodesia; interaction between white and black trade unionism; and the Build a Nation campaign, 1961-62.
Review
'...the book is definitely more than welcome. Never before has a book on the subject of democracy and human rights been written with a clear focus on the historical dimensions of human rights.'
Journal of African History
About the Editors
Professor Ngwabi Bhebe is Vice Chancellor at Midlands State University, Zimbabwe.
TERENCE RANGER is Emeritus Rhodes Professor of Race Relations, University of Oxford. He is the author of Are we not also Men? (1995), Voices from the Rocks (1999) and Bulawayo Burning (2010), and co-editor of Violence and Memory (2000). Zimbabwe & Southern Africa (South Africa, Botswana, Lesotho, Swaziland, and Namibia): Weaver Press