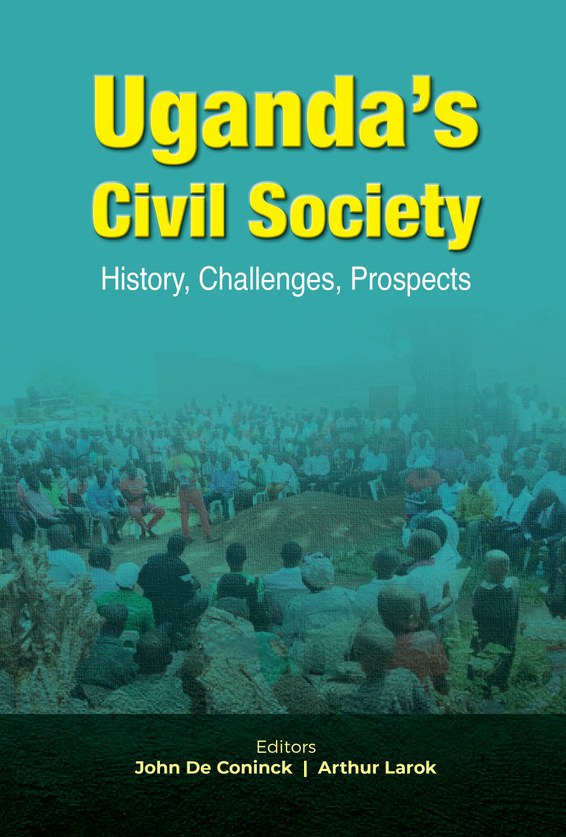 | | |
| --- | --- |
| ISBN | 9789970196012 |
| Pages | 438 |
| Dimensions | 244 x 170mm |
| Published | 2021 |
| Publisher | Fountain Publishers, Uganda |
| Format | Paperback |
Uganda's Civil Society
History, Challenges, Prospects
Is the notion of 'civil society' helpful in understanding Uganda's history and in positing scenarios for the future? Has civil society made a mark over the years? What drives its development and how does it relate to the State? What values inform the sector, what are current challenges and how might these be addressed? The editors have brought together twenty articles, focused on Uganda's civil society, its history, characteristics, challenges and prospects: a first home for a range of thought-provoking views - whether previously published or not. The editors argue that, if civil society is to help citizens control their destinies, its leaders must spell out how they believe substantive change can happen, and relearn the value of solidarity and collective action, rather than get caught up in the cutthroat competition that celebrates brands and logos. The future of Uganda's civil society will indeed be shaped by its leaders: they must be at the forefront of driving reform to overcome the internal challenges the sector faces, mobilising collective thought, creative imagination and generating new knowledge.
Reviews
"This collection allows for reflection, comparison and envisioning. It is a critical resource for the vision of the future."
Josephine Ahikire, Makerere University, Kampala
"This volume makes an important contribution to a deeper understanding of Uganda's Civil Society."
Stephen Okello, Executive Director, National Bureau of NGOs
"We have in this book a compilation of articles that help us theorise our work, interrogate our values and the premise of the promises we make. And it helps us move forward with renewed commitment and passion for humanity."
Jacqueline Asiimwe, CEO, CivSource Africa
"As civil society leaders, we need to constantly query our sector's relevance and resilience. This book is an important resource to spark that discussion..."
Richard Ssewakiryanga, former Executive Director, Uganda National NGO Forum
About the Editors
John De Coninck holds a PhD from the University of Sussex in England. He taught at Makerere University, Kampala in the 1970s before a long period of engagements with civil society organisations in Uganda and beyond, working with ACORD, then as co-founder of two local NGOs, consultant and mentor. He has published on poverty, culture and civil society issues.
Arthur Larok has worked in civil society for nearly two decades, notably with the Forum for Education NGOs in Uganda and the Uganda NGO Forum, before serving as Country Director of ActionAid. He is now Federation Development Director for ActionAid International, based in Nairobi. He holds a bachelor's degree in Political Science and Sociology from Makerere University and a Master's degree in Governance and Development from the Institute of Development Studies (IDS), University of Sussex.