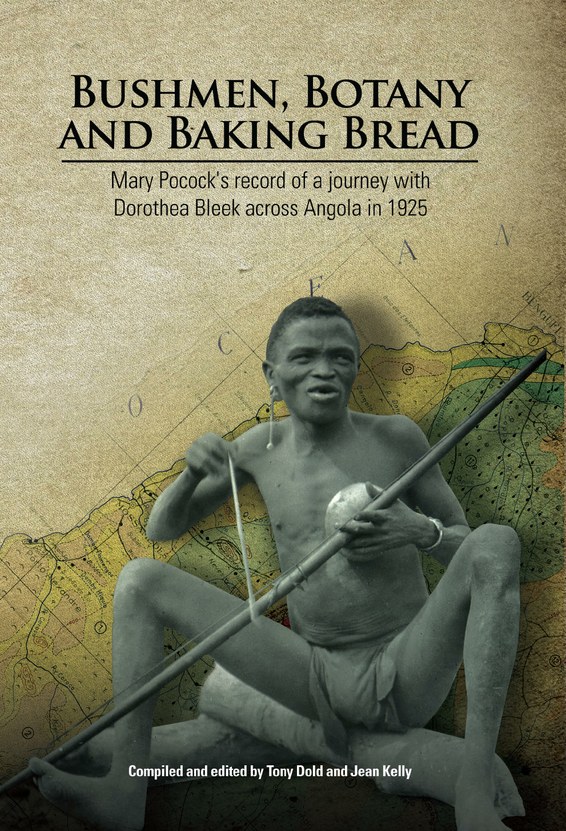 | | |
| --- | --- |
| ISBN | 9781920033309 |
| Pages | 366 |
| Dimensions | 244 x 170mm |
| Illustrations | Colour Illustrations and Colour Photographs |
| Published | 2021 |
| Publisher | NISC (Pty) Ltd, South Africa |
| Format | Paperback |
Bushmen, Botany and Baking Bread
Mary Pocock's record of a journey with Dorothea Bleek across Angola in 1925
Bushmen, Botany and Baking Bread: Mary Pocock's record of a journey with Dorothea Bleek across Angola in 1925 presents the record of a remarkable overland journey documented by the botanist Mary Agard Pocock and illustrated, in colour, with her photographs, sketches and paintings of southern Angola, its people and its plants. The purpose of the six-month-long expedition, by boat, on foot and by machila, was primarily for the renowned ethnologist Dorothea Bleek to collect ethnographic information of the last remaining Bushmen of the region. Besides her role as aide-de-camp, Mary Pocock's intention was to study the flora. She collected almost 1000 plant specimens from this virtually unexplored region, several of which proved to be new to science.
A talented artist and photographer, Pocock also described, painted and photographed Bushmen in their villages. These are unique and rare representations of daily activities such as spinning cotton, preparing food, forging metal, playing musical instruments and dancing. Her meticulous daily travel account, glass plate slides, negatives, sketches and paintings have now been rescued from oblivion and collated, edited and presented here for the first time.
Bushmen, Botany and Baking Bread will appeal to those interested in Bushmen ethnology, African botany, early 20th century African travel, and not least the significance of gender in scientific exploration of that era.
Reviews
'Skilfully compiled and edited, complete with [...] original news coverage, this attractive and well-produced book will open up historic new horizons...'
Veld and Flora (South African Botanical Society)
'[Mary Pocock] scribbled her travel diary in old school notebooks [...] and produced a vivid record of a journey across the subcontinent. Pocock collected original herbarium specimens and produced sketches and watercolours of plants, some of them new to science. All of these help bring this daring botanical expedition to life in a fascinating and lively read'.

Reviewers Comments
About the Editors
Tony Dold is a botanist and curator of the Selmar Schonland Herbarium where Pocock's Angolan archive is housed.
Jean Kelly, a former teacher, now living in Makhanda in retirement, voluntarily assists with curatorial work in the Selmar Schonland Herbarium.