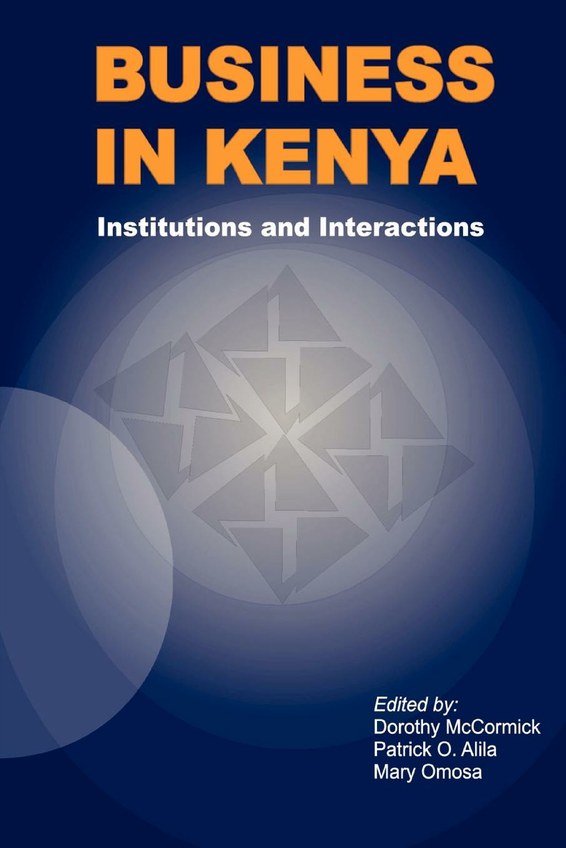 Business in Kenya
Starting from theories of institutions as formal and informal rules that shape human behaviour, this study examines the institutional context for business and the ways in which firms and other organisations are formed, operate, and interact. Some of the institutions are internal to Kenya, but others are regional, continental or global in their origins and impact. The book examines how these institutions interact to create incentives for certain types of investment, and disincentives for others. It also discusses the strategies that government can adopt to strengthen the Kenyan business system and make it more competitive.
Business in Kenya originated in a three-year research project on Business Systems in Africa carried out as part of collaboration between the Institute for Development Studies of the University of Nairobi, and the Centre for Development Research, Copenhagen. The studies involved more than a dozen researchers in an examination of the influence of political, economic and social institutions on Kenyan firms of all sizes. Its approach, which uses sectors of the economy as lenses through which to view the business system, has provided a rich tapestry of information useful for policymakers, students and scholars.
Review
"This edited volume provides a comprehensive analysis of Kenya's business system and its prospects and explores strategies for its improvement for the benefit of the people of Kenya...This is a valuable book for university and college libraries, policy makers and more particularly to those interested in investing in Kenya."
The African Book Publishing Record
About the Editors
Dorothy McCormick is Associate Research Professor and Director of the Institute. She specialises in industrial development with particular emphasis on micro and small enterprises.
Patrick O. Alila is Research Professor and was the Institute's Director from 1995 to 2001. Trained in political science and development administration, he specialises in rural development and local level institutions.