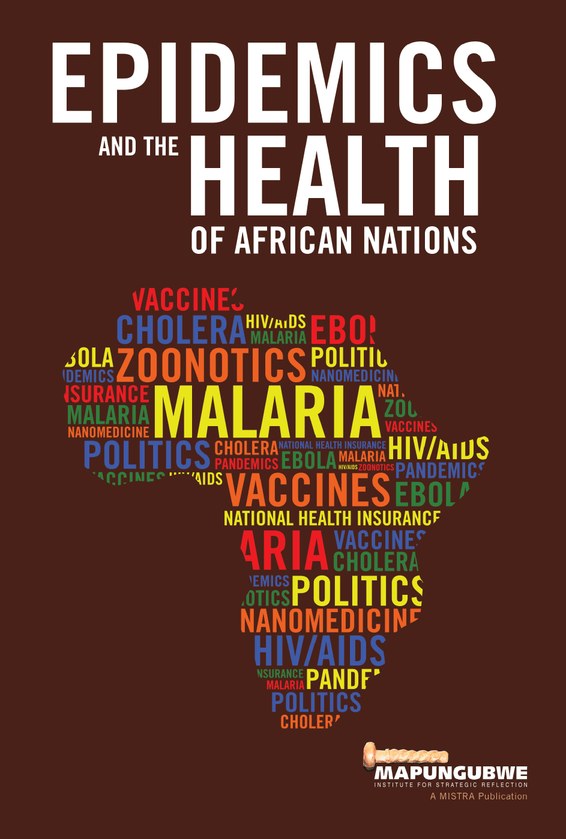 | | |
| --- | --- |
| ISBN | 9780639995595 |
| Pages | 440 |
| Dimensions | 234 x 156 mm |
| Illustrations | Colour Illustrations |
| Published | 2019 |
| Publisher | Mapungubwe Institute (MISTRA), South Africa |
| Format | Paperback |
Epidemics and the Health of African Nations
News footage of disease in Africa is a familiar sight. Yet these outbreaks are often presented out of context, with no reference to the conditions that have triggered them. MISTRA's new book, Epidemics and the Health of African Nations, aims to redress that. Researchers and practitioners from within the continent explore why Africa is so vulnerable to disease, and show how this vulnerability is closely linked to political and economic factors. They demonstrate how these same factors determine the way epidemics are treated.
Authors extract lessons from case studies in different parts of Africa; challenge conventional frameworks about disease to argue for a 'syndemics' approach that takes into account the interrelationship between disease and political and socio-economic contexts; explore challenges of Africa's future. They argue that a well-functioning health system is at the core of a country's capacity to counter an epidemic.
This volume brings African experts together to probe possible solutions to the continent's heavy burden of disease. The insights offered will be helpful in devising policy for the control of disease and the combatting of epidemics in Africa.
About the Editor
Zamanzima Mazibuko is a senior researcher in the Knowledge Economy and Scientific Advancement Faculty at MISTRA. She is a Wits university alumni and holds a BSc degree in Biochemistry and Cell Biology and a BSc honours in Pharmacology. She obtained her MSc (Med) in Pharmaceutics cum laude and has published on nano-enabled drug delivery technologies in Amyotrophic Lateral Sclerosis. She has a patent filed with Wits Enterprise for a nano-enabled drug delivery system designed and formulated for her master's degree. Zamanzima's current research interests are on the low-carbon economy; beneficiation of strategic minerals in South Africa, particularly platinum group metals; nanomedicine; and epidemics and health systems in Africa.