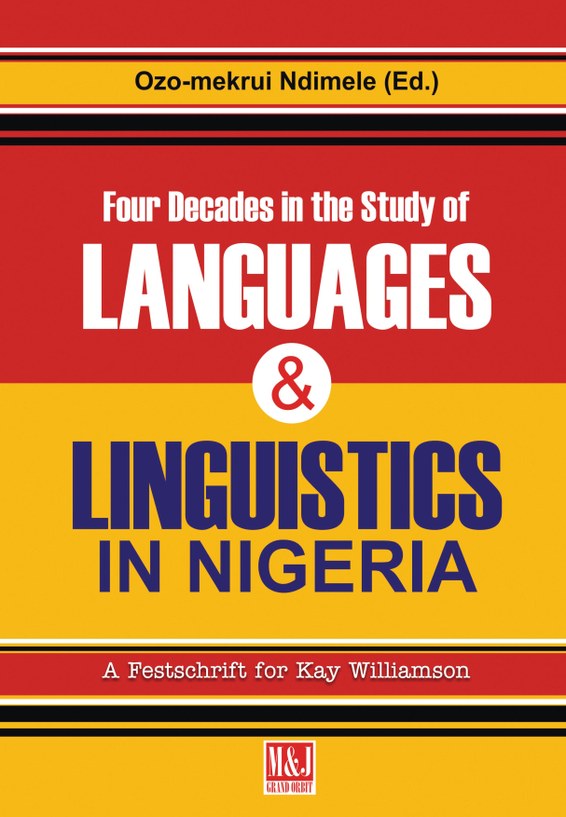 Four Decades in the Study of Nigerian Languages & Linguistics
A Festschrift for Kay Williamson
This volume is produced in commemoration of the official retirement of Professor Kay Williamson from the Department of Linguistics and Communication Studies, University of Port Harcourt, Nigeria. The contributing essayists cover five main generations of Nigerian linguists. The collection is divided into six sections: Language, history and Society; Applied Linguistics and Orthography Design; Gender and Communication Studies; Stylistics and Literature; Pragmatics, Discourse Analysis and Translation; and Formal Linguistics.
Some of the contributors include: Ayo Bamgbose, Okon Essie, Ben Elugbe, P.A. Nwachukwu, E.N. Emenanjo, P. Anagbogu, Chinyere Ohiri-Aniche, O.M. Ndimele, O.G. Harry, Levi Igwe, C.U. Omego, O. Ojukwu, A.U. Weje, O.N. Anyanwu and A. Idafuro.
About the Editor
Ozo-mekuri Ndimele is Professor of Comparative Grammar Dept. of Linguistics & Communication Studies at the University of Port Harcourt, Nigeria.