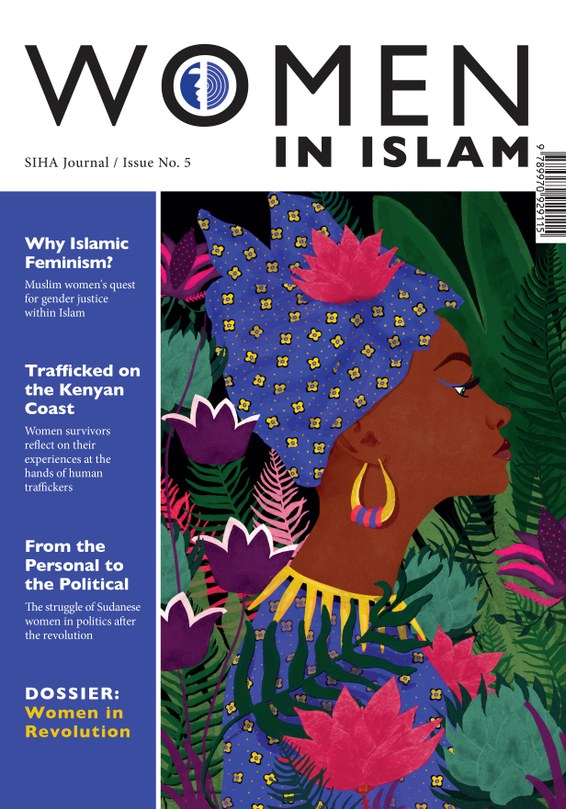 SIHA Journal
Women in Islam (Issue Five)
edited by SIHA
Women in Islam explores the complexities of gender relations in Muslim communities in the Horn of Africa and beyond, engaging critically with the social, political and cultural challenges associated with the intersection of Islam and gender. With an eclectic selection of essays, academic papers, opinion pieces and personal narratives punctuated with poetry and art, the journal seeks to spark creative and forward-looking discussions on how to effectively improve the status of women in Muslim societies. Women in Islam is published annually by SIHA, the Strategic Initiative for Women in the Horn of Africa.
Issue five of Women in Islam presents a rich compilation of two years' worth of articles, collections, and reflections that speak to the intense sequence of events that have taken place in the region and around the world. The journal issue speaks to the realities of women's leadership in the region. The Dossier highlights women's engagement and leadership in political protests and acts of resistance and change. The journal showcases profiles of women activists for change within Muslim societies, such as Aisha Musa el-Said, a Sudanese Sovereign Council member; and Zainah Anwar, the co-founder and executive director of Musawah, the movement that addresses the importance of equality and justice in Muslim family laws. The journal also amplifies the work of women and men authors from all over the world, in addition to our regular contributors, all speaking to the unique questions and intriguing, intersectional realities of women living in or influenced by Muslim societies and cultures.
About the Editor
Women in Islam is published annually by the Strategic Initiative for Women in the Horn of Africa (SIHA), a women's rights network that works on issues of equality and social justice across the region.