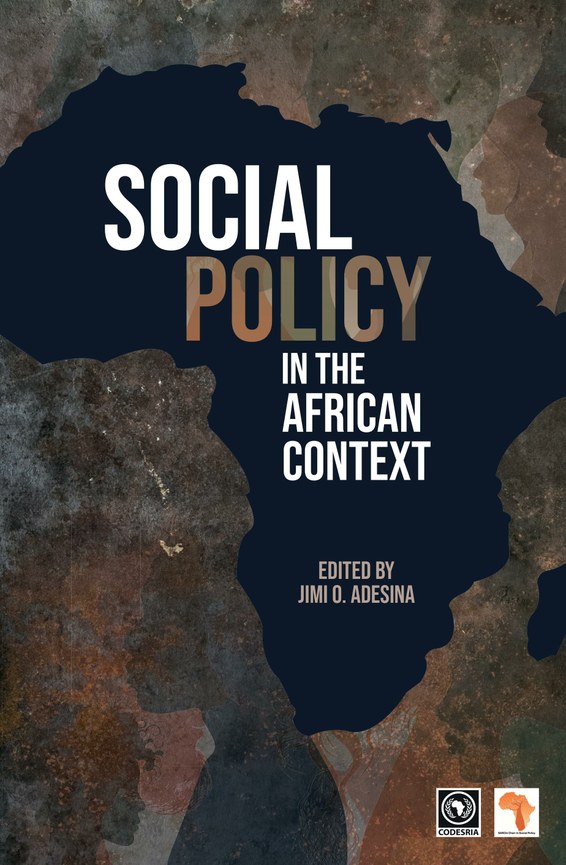 | | |
| --- | --- |
| ISBN | 9782382340455 |
| Pages | 344 |
| Dimensions | 234 x 156mm |
| Published | 2021 |
| Publisher | CODESRIA, Senegal |
| Format | Paperback |
Social Policy in the African Context
The 'counter-revolution' in Development Economics in the 1980s fundamentally altered the way the state 'thinks', which is evident in the state's retrenchment and reconstitution of the state's relationship to its citizens. The combination of deflationary macroeconomic policies and a residual approach to social policy, broadly, and social provisioning, more specifically, fundamentally altered the post-colonial trajectory of public policy in Africa. Despite the neoliberal ascendance that nurtured the more residual direction of social policy, the contention for an alternative vision of social policy remained and advanced with vigour.
The chapters in this volume were initially presented at the inaugural Social Policy in Africa Conference, held in November 2017 in Pretoria, South Africa. The essays document the shifting trajectories of social policy in Africa, the current state of play in the field, and the alternative vision of social policy framed by the idea of Transformative Social Policy. Specific contributions range from the deployment of social policy in framing the nation building project, endogenous mutual support institutions, land and agrarian reform as a social policy instrument, the gender dynamics of social policy, and the mechanism enabling the spread of cash transfer schemes on the continent.
Reviews
"A timely and engaging contribution compiled by a leading scholar in the field and which, through a rich mix of case studies, makes a compelling case for the reinstatement of social policy in the African quest for transformation." 
Professor Adebayo Olukoshi, Director for Africa and West Asia, ] International IDEA
"This book, edited by Jimi Adesina, presents an enlightening analysis of social policies in Africa, following in the path laid down by an earlier generation of progressive African scholars working in CODESRIA like Thandika Mkandawire. This book not only debunks a number of myths, but sets out clear, constructive and robust public policies for advancing social and economic development in Africa." 
Isabel Ortiz, Director, Global Social Justice Program, Initiative for Policy Dialogue, Columbia University
"Anyone interested in development must read this volume, ably edited by Jimi Adesina, which considers social policy in Africa holistically. Inspired by Thandika Mkandawire, early chapters revisit social policy as part of development policy, while case studies promote his concept of coherent 'transformative social policy' instead of piecemeal social assistance efforts."
Jomo Kwame Sundaram, former UN Assistant Secretary-General and emeritus professor
About the Editor
Jimi O. Adesina is Professor and the DSI/NRF SARChI Chair in Social Policy at the College of Graduate Studies, University of South Africa (Unisa) in South Africa. A past President of the South African Sociological Association (2004–2006), Professor Adesina was elected to the Academy of Science of South Africa (ASSAf) in 2005. He served on the Board of the UN Research Institute for Social Development, Geneva (2013–2019) and on the Board of RC19 of the International Sociological Association (2014 to 2018). His research interests include Sociology, Social Policy and the Political Economy of Africa's Development. He has published widely in these areas.