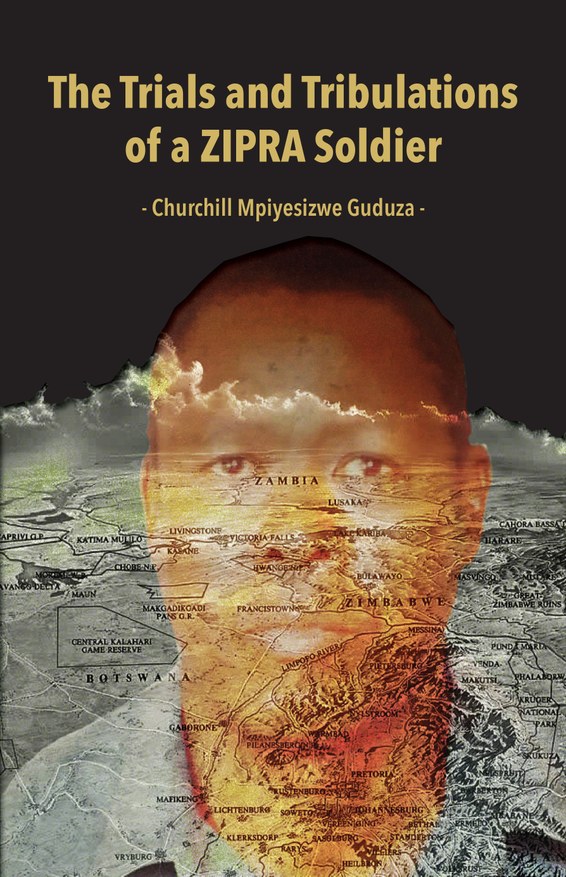 | | |
| --- | --- |
| ISBN | 9789956551781 |
| Pages | 512 |
| Dimensions | 229 x 152mm |
| Published | 2021 |
| Publisher | Langaa RPCIG, Cameroon |
| Format | Paperback |
The Trials and Tribulations of a ZIPRA Soldier
The Trials and Tribulations of a ZIPRA Soldier is a riveting spider web story of courage, determination, pursuit of justice and survival against all odds. The reader is taken on a path of unparalleled heroism and determination of a young Zimbabwe People's Revolutionary Army (ZIPRA) soldier, Churchill Mpiyesizwe Guduza.
Churchill was born in Johannesburg to a Rhodesian father, Makhathini Bhekisizwe Guduza and Amy Poppy Lottering, a South African. After attending Fatima Secondary School in Rhodesia, with his father in continued political detention and his mother merely scrapping a living in the rural hinterlands of Rhodesia, he was compelled to leave for Johannesburg in early 1973 where his already shaped political consciousness led him to participate in the June 1976 Soweto student uprisings. At just under 20 years of age, Churchill escaped South Africa to join ZIPRA in Zambia, just in time before the apartheid net rapidly closed in on him. No sooner had Churchill joined ZIPRA than he experienced similar injustices which he immediately opposed with resolute bravery. Upon completion of military training in Angola, he was immediately deployed to the battlefields of Rhodesia where his unit gallantly fought against the Rhodesian security forces. Churchill's nom de guerre was Taffy Carlos.
From Rhodesia, Churchill returned to Zambia to face off ZIPRA's High Command, from where he fled to Angola. After his incarceration in Angola, he returned to independent Zimbabwe, from where he again escaped to the United Kingdom via Botswana and Zambia. Today, he leads the Mthwakazi Liberation Front (MLF), which seeks to EXIT Zimbabwe, and establish the Federal Republic of Mthwakazi.