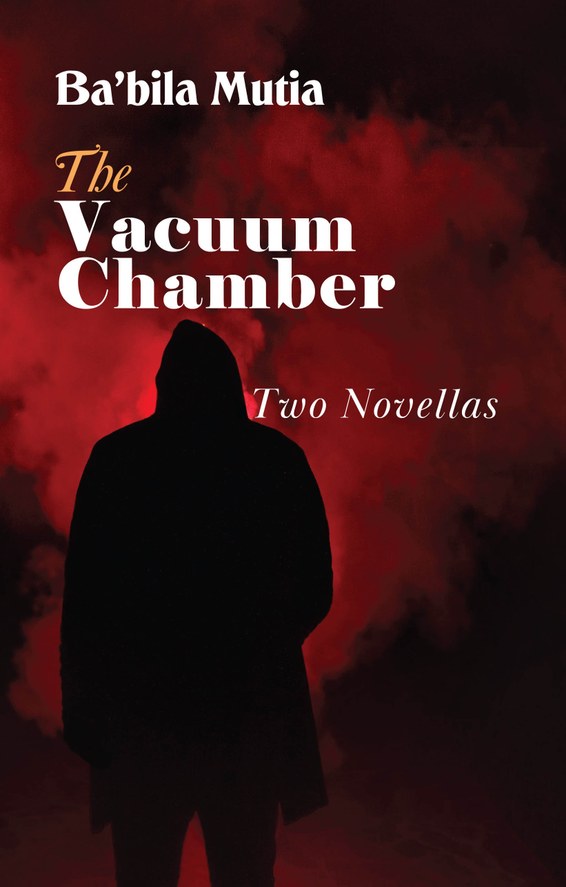 | | |
| --- | --- |
| ISBN | 9781942876700 |
| Pages | 150 |
| Dimensions | 216 x 140mm |
| Published | 2021 |
| Publisher | Spears Media Press, Cameroon |
| Format | Paperback |
The Vacuum Chamber
The Vacuum Chamber recounts the intriguing encounter between investigative journalist, Fondo and mysterious scientist, Dr Tanda Matanda, who heads an elusive Futuristic Institute of Science and Technology (FIST) where he carries out strange experiments in the Mendankwe mountains. Fondo eventually discovers that Dr Matanda's experiments reveal profound but dreadful insights on the question of life and death and indeed, the future of the country.

A Handful of Earth details the unusual friendship between Veke Lucasi and Saddi Tegene, both enthralled by the affections of the school belle, Bridget Bijanga. Lucasi and Tegene's rivalry follows them through their adult life, climaxing in a brief romance and terrifying involvement with mystical forces. A Handful of Earth is intriguing, disturbing, and haunts the reader from the beginning to the end. Mutia is a master at weaving plot, creating suspense, and building petrifying horror.
Reviews
"The Vacuum Chamber is a mesmerizing revelation of the workings of a writer and true patriot's mind on how to deal with the stifling, stagnating, and frustrating essence of his nation's lackluster existence in a bid to reclaim his fallen country from a failed leadership wanting in administrative astuteness. A Hand Full of Earth will intrigue, disturb, and haunt the reader from start to finish. Mutia is a master at weaving his plot, creating suspense, and building petrifying horror."
Emmanuel Fru Doh, PhD, Century College, Minnesota, USA
"Babila Mutia is a master storyteller but he is a poet too, and his poetic sensibilities are not far off in these two masterpieces. We, the readers are at his mercy, devouring every word, and when we get to the last page, we are forced to confront the unstable nature of what we call our reality."
Joyce Ashuntantang, PhD, author of Beautiful Fire
"These stories glide effortlessly in between genres and are inextricably rooted in a unique kind of political realism, unafraid of pushing boundaries."
Dzekashu MacViban, Bakwa Magazine
"The Vacuum Chamber, a form of Magical Realism incorporates science and technology with imagination and alternate forms of reality. It is so excellently paced that one cannot put it down. A Handful of Earth is a dark cautionary story, with a warning that will instruct and intrigue."
Mary H. Bruce, Professor Emerita, Monmouth College, IL