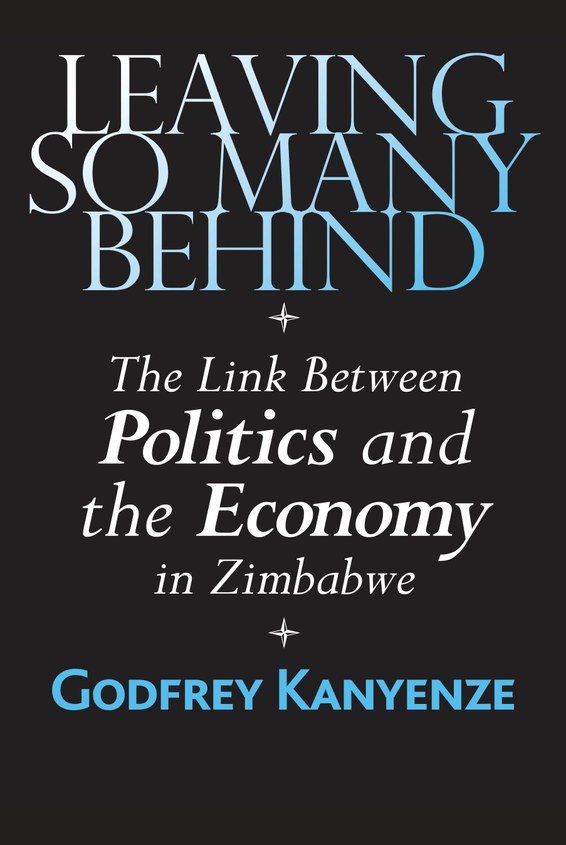 | | |
| --- | --- |
| ISBN | 9781779224064 |
| Pages | 478 |
| Dimensions | 229 x 152mm |
| Published | 2022 |
| Publisher | Weaver Press, Zimbabwe |
| Format | Paperback |
Leaving so Many Behind
The Link Between Politics and the Economy in Zimbabwe
In this accessible and authoritative book, Godfrey Kanyenze provides a comprehensive and far-reaching analysis of the socio-economic development in Zimbabwe in light of the expanding authoritarianism and the ongoing destruction of democratic institutions during the four decades after independence. Kanyenze describes the various phases of the socio-economic development starting with 1980 when the people of Zimbabwe saw their hard-won independence and new democracy as a promise for a "better life for all". Kanyenze highlights how by dismantling all barriers of economic and legal restraint, and that despite being necessary, The land reform programme put the political and financial interests of the elite before those of the people which continues to this day.
Kanyenze reveals the governmental attacks on civil society, and notes how economic policy was not even part of an "authoritarian bargain", an implicit arrangement between ruling elites and citizens whereby citizens relinquish political freedom in exchange for public goods. And he concludes this analysis with a current update of Zimbabwe today, where citizens have nothing -neither political freedom nor public goods.
This impressive and gripping account of an authoritarian capitalist system and a country in decline is a must-read for students, researchers, policymakers and those who want to better understand how politics and the economy, interests, conflicts, and power work together.
Reviews
"Kanyenze's book is a perfect one-volume lamentation on Zimbabwe. A rare, dazzlingly honest analysis, told with as much intellectual precision as emotional tenderness. Kanyenze has not written Zimbabwe off, but has rather offered a renewed sense of hope."
Bella Matambanadzo, African Feminist Activist and Writer
" . . a clear, concise, and comprehensive overview of Zimbabwe's economic (and political!) history, this book is also an outline for the democratic developmental state crucial for its resurrection - and, implicitly, for its ruling class's reconstitution."
David Moore, Professor of Development Studies, University of Johannesburg
"This valuable book accurately demonstrates why and how Zimbabwe's economy deteriorated to the point of collapse. Kanyenze enumerates Zimbabwe's seventeen economic plans and analyses why each of them failed. In brief, they are contradictory and short term, some lasting no more than two or three years. They could never have succeeded in such a short period."
Fay Chung, former Minister of Education