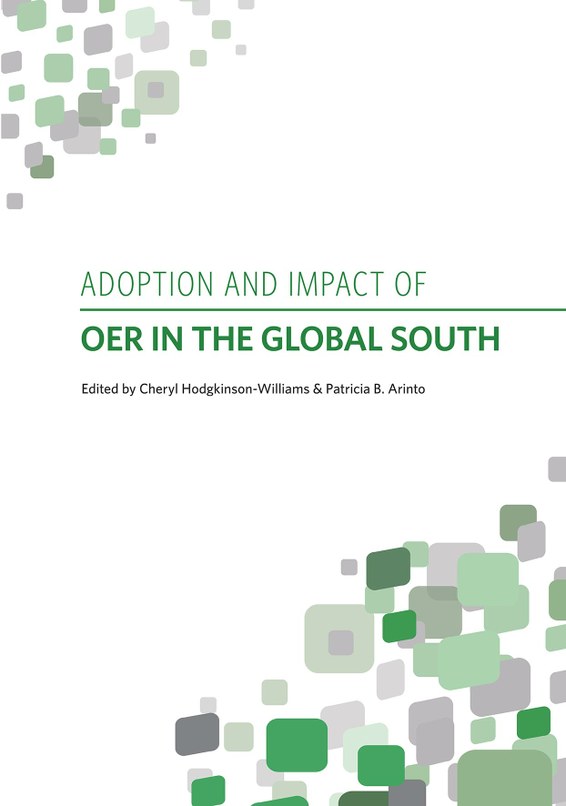 | | |
| --- | --- |
| ISBN | 9781928331483 |
| ePub ISBN | 9781928331612 |
| Pages | 610 |
| Dimensions | 254 x 178mm |
| Published | 2017 |
| Publisher | African Minds Publishers, South Africa |
| Formats | Paperback, eBook |
Adoption and impact of OER in the Global South
Education in the Global South faces several key interrelated challenges, for which Open Educational Resources (OER) are seen to be part of the solution. These challenges include: unequal access to education; variable quality of educational resources, teaching, and student performance; and increasing cost and concern about the sustainability of education. The Research on Open Educational Resources for Development (ROER4D) project seeks to build on and contribute to the body of research on how OER can help to improve access, enhance quality and reduce the cost of education in the Global South. This volume examines aspects of educator and student adoption of OER and engagement in Open Educational Practices (OEP) in secondary and tertiary education as well as teacher professional development in 21 countries in South America, Sub-Saharan Africa and South and Southeast Asia. The ROER4D studies and syntheses presented here aim to help inform Open Education advocacy, policy, practice and research in developing countries.
About the Editors
Cheryl Hodgkinson-Williams is an Associate Professor in the Centre for Innovation in Learning and Teaching (CILT) at the University of Cape Town (UCT), South Africa. She holds a PhD in computer-assisted learning and has taught and supervised in the field of information communication technologies (ICT) in education since 1994, first at the University of Pretoria, then at Rhodes University in Grahamstown and now at UCT. She teaches online learning design and research design in the Educational Technology postgraduate programme and is the coordinator of the Mellon-funded scholarships for this programme. She supervises PhD and masters students and is a supervisor for the Global OER Graduate Network (GO-GN). Her particular research interests include online learning design, electronic portfolios and the adoption and impact of OER. She is the Principal Investigator of the IDRC-funded Research on Open Educational Resources for Development in the Global South (ROER4D) project.
Patricia Brazil Arinto is a Professor and former Dean of the Faculty of Education at the University of the Philippines - Open University (UPOU). She has a Doctor in Education degree from the Institute of Education, University of London, and has designed training programmes on technology-supported teaching and learning for secondary school teachers, teacher educators and university faculty in the Philippines, Cambodia and Laos. She has also led several funded research programmes on ICT integration in Philippine schools, including a United States Agency for International Development (USAID)-funded blended teacher professional development program in early literacy instruction for K-3 teachers in 2015-2017, an Australian Government-funded study on use of tablet computers in nine public secondary schools in 2012-2014, and a USAID-funded national assessment of the state of ICT in Philippine basic education in 2012. She is the theme advisor for MOOC research in the Digital Learning for Development (DL4D) project and the Deputy Principal Investigator of the ROER4D project, both of which are funded by the IDRC.