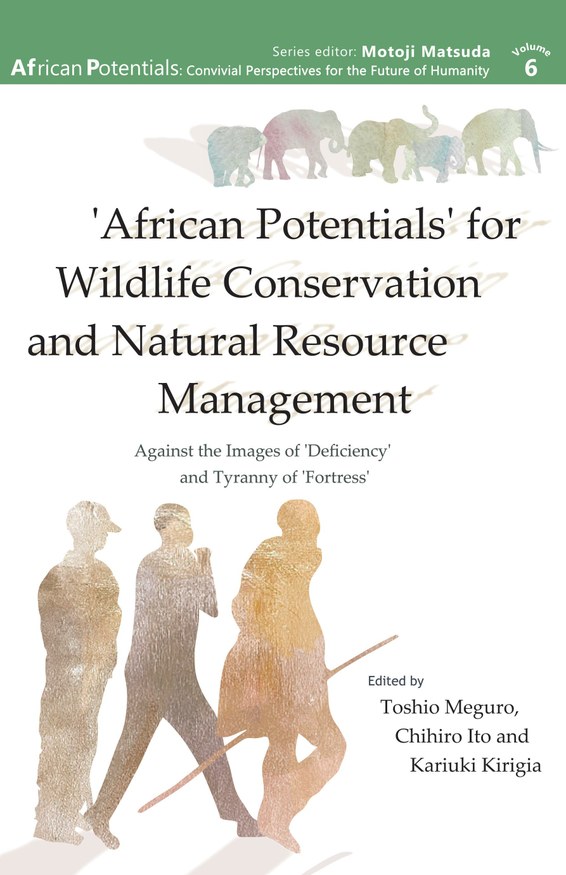 | | |
| --- | --- |
| ISBN | 9789956552856 |
| Pages | 374 |
| Dimensions | 229 x 152mm |
| Illustrations | Colour Illustrations and Colour Photographs |
| Published | 2021 |
| Publisher | Langaa RPCIG, Cameroon |
| Format | Paperback |
'African Potentials' for Wildlife Conservation and Natural Resource Management
Against the Image of 'Deficiency' and Tyranny of 'Fortress'
This book focuses on two specific areas: wildlife conservation policies and projects, and the interaction between local societies and the surrounding environment in Africa. Against the internationally dominant approach that regards Africa as being a state of 'deficiency', this book demonstrates, based on fieldwork concerning various natural resources (e.g. wildlife, forests, fruit, fish and land) as well as many famous protected areas, that African people are collectively and actively trying to solve the environmental problems they are facing by strategically utilising both indigenous means and new extrinsic opportunities. Meanwhile, it also becomes clear that wildlife conservation still continues to cause local societies a multitude of problems, and the 'potentials' of local people and societies are existing but unnoticed and suppressed by powerful outsiders, and therefore, remaining informal and invisible.
Reviews
"By elaborating minute arguments based on ample evidence, the mainstream concept of 'community-based conservation' is criticized for its 'carrot-and-stick' governance, caused by the lack of 'African Potentials' philosophical perspective, involving concepts such as 'incompleteness', 'collectivity' and 'conviviality'. This book powerfully stimulates us to recognise our need to change our view of the world and to reconsider existing research on wildlife conservation and natural resource management, even in other regions."
Makoto Inoue, Emeritus Professor, The University of Tokyo
"African Potentials' is truly powerful intellectual work that presents new perspectives on critical subjects, including conservation, livelihoods, environment and sustainability. Concisely written, the book illustrates the challenges African societies are facing while providing insights into solutions. 'African Potentials' calls on Africa and the world to end the stereotype of the continent as highly 'deficient' and to rediscover Africa as a powerhouse, with the human and physical resources for remarkable progress."
Guyo Haro Wario, Independent NRM and Conflict Consultant, Kenya
About the Editors
Toshio MEGURO is Associate Professor at the Faculty of International Studies, Hiroshima City University, Japan. He has conducted fieldwork in southern Kenya. His research topics are community-based conservation, participatory development, environ-mental governance and changes in Maasai society.
Chihiro ITO is Associate Professor at the Faculty of Humanities, Fukuoka University, Japan. Her research fields are Zambia and Zimbabwe. Her research concerns rural livelihood, urban-rural interaction and political ecology.
Kariuki KIRIGIA is a PhD candidate in the Department of Anthropology at McGill University and an in-coming postdoctoral fellow at Concordia University in Montreal, Canada.