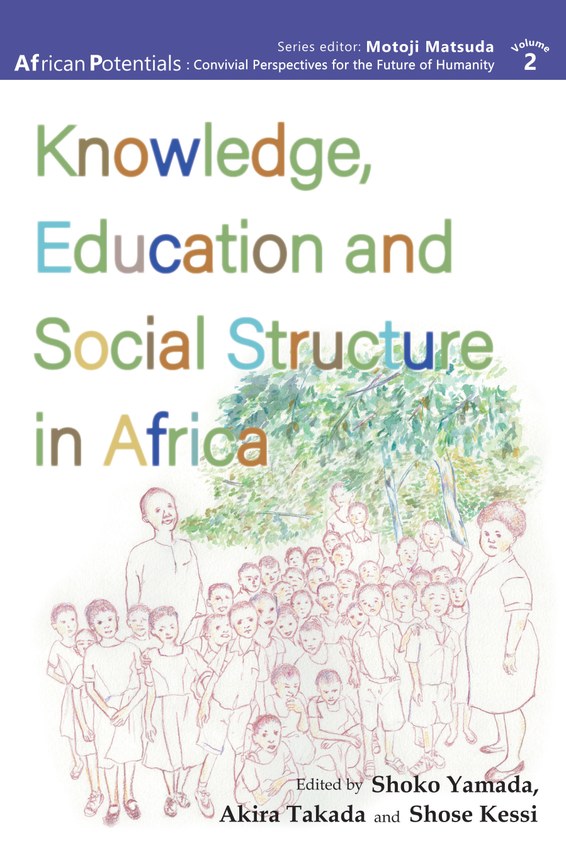 | | |
| --- | --- |
| ISBN | 9789956551217 |
| Pages | 388 |
| Dimensions | 229 x 152mm |
| Published | 2021 |
| Publisher | Langaa RPCIG, Cameroon |
| Format | Paperback |
Knowledge, Education and Social Structure in Africa
In searching for the potential that lies in African societies, the chapters of this volume consider relationships between knowledge, education and social structure from multiple angles, from a macro-continental scale to national education systems, schools and local communities. The themes that cut across the chapters include education as a mode of transmitting values, the contrasting effects of school credentials and knowledge for use, politics and interactions among people surrounding a school and knowledge acquisition as a subjective process. The rich empirical analyses suggest that the subjective commitment of, and mutuality among, people will make the acquired knowledge a powerful 'tool for conviviality' to realize a stable life, even given the turmoil created by rapid institutional and environmental changes that confront African societies.
Reviews
"This impressive collection in the 'African Potentials' series offers a cutting-edge contribution to African episteme. Through the indigenous authoritative knowledge, the methodology of highlighting Africans' perspectives in their own voices with a sensitive approach to local dynamics, the book effectively uncovers and expands dimensions of African modalities of thinking and intellectual thought. This book is a timely reference in the fields of indigenous knowledge systems, philosophy, and education and a valuable resource for students, scholars, policymakers, practitioners, and activists engaged in promoting broader social transformation through African epistemic re-affirmation."
N'Dri T. Assié-Lumumba Director and Professor, Institute for African Development, Cornell University
"This book is an important new and fresh contribution to that great project of restoring the legitimacy of Africa as a site of inventiveness and value to processes of knowledge production. It is book-ended by an informative scholarly introduction and an insightful conclusion. Together they introduce to us the ideas of 'African Potentials' embodied in concepts such as conviviality and morero – a way of being which holds us all together looking after our mutual needs and cares. In between these essays is a trove of insightful cases from across the continent. We have here a valuable contribution from an ongoing Japanese/African collaboration."
Crain Soudien Professor and Former Deputy Vice-Chancellor, University of Cape Town
About the Editors
Shoko Yamada is professor of comparative education and African studies at the Applied Social System Institute, Nagoya University, Japan. She has conducted various researches on educational policy-making and implementation in Africa, both in the historical and present-day contexts. One of her consistent research focuses is the discourse around global policies and agendas and the ways they are adapted at the national levels. 
Akira Takada is Associate Professor of Graduate School of Asian and African Area Studies (ASAFAS) at Kyoto University, Japan.
Shose KESSI is Dean of the Faculty of Humanities at the University of Cape Town, Associate Professor in the Department of Psychology and co-director of the Hub for Decolonial Feminist Psychologies in Africa. Her research centres on social and political psychology, community mobilisation and social change, exploring issues of identity, such as race, class and gender, and how these impact on people's participation in transformation efforts. A key focus is the development of Photovoice Methodology as a participatory action research tool that can raise consciousness and mobilise community groups into social action.