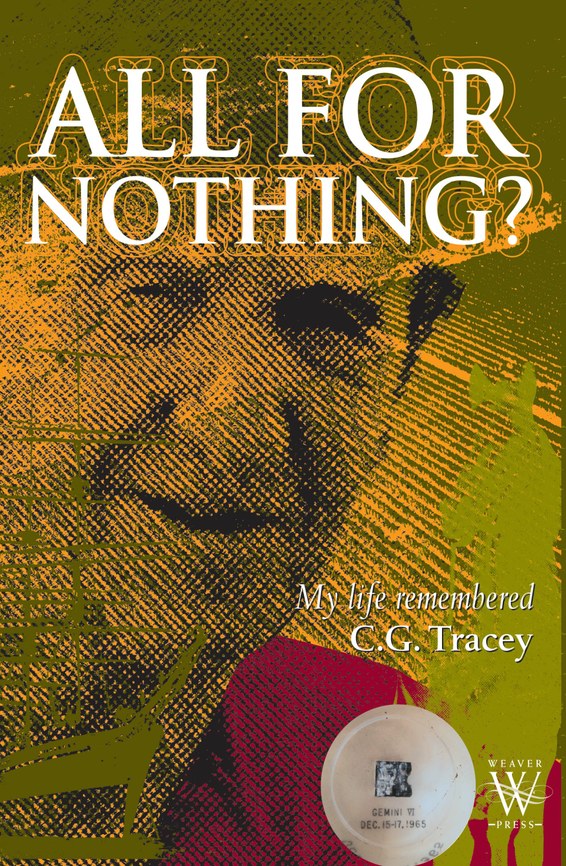 | | |
| --- | --- |
| ISBN | 9781779220790 |
| Pages | 328 |
| Dimensions | 234 x 156 mm |
| Illustrations | Colour Illustrations |
| Published | 2000 |
| Publisher | Weaver Press, Zimbabwe |
| Format | Paperback |
All for Nothing?
My Life Remembered
C.G. Tracey became a farmer at sixteen at the beginning of the Second World War. Entrepreneuer, businessman, plant-breeder, racehorse owner and breeder, sanctions-buster, chairman and director of many companies, husband, father and gentleman, C.G. was active and involved through the many unsettled years of Zimbabwe's history. This included the Central African Federation and its break-up, Ian Smith's UDI followed by sanctions and the war, Zimbabwean independence in 1980 and the search to put the country on a sound-footing. Having had considerable influence in the development of our still fledging nation, in the closing years of his long life, he suffered the loss of his won farm in a period in which his brother, sister, and children were all tragically affected and his sister-in-law was murdered.
Reviews
"Tracey's career is remarkable if not unique in its diversity, and the many sidelights that is throws on the history of this country make it an important document. When a more balanced view of our history come to be made, these memoirs will become a much quoted source."
Professor Ray Roberts, University of Zimbabwe
"Through C.G. efforts, many whites have learned that there were blacks of the highest calibre in any field. We need people like him...people who are dedicated to the cause of unity and who know no colour bar."
Fedrick Cleary, The Times, London