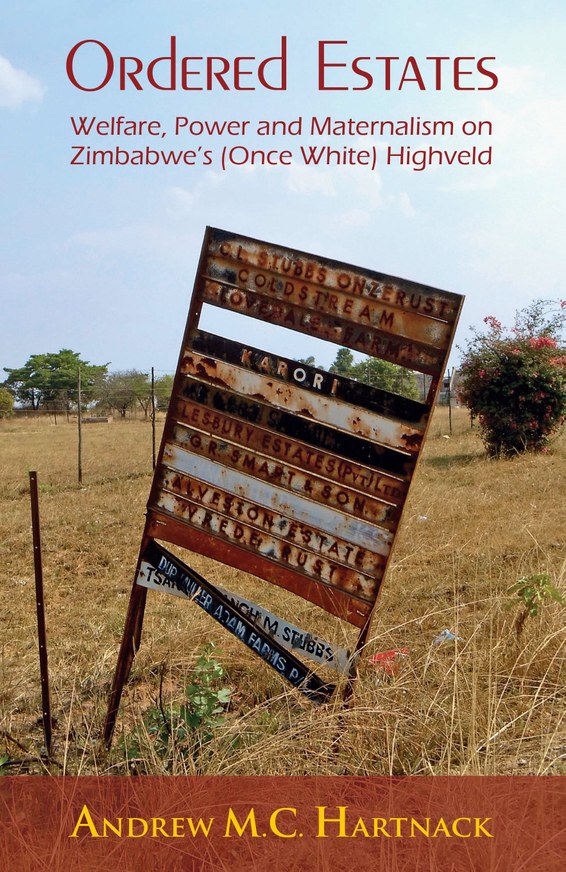 | | |
| --- | --- |
| ISBN | 9781779222916 |
| Pages | 304 |
| Dimensions | 234 x 156mm |
| Published | 2016 |
| Publisher | Weaver Press, Zimbabwe |
| Format | Paperback |
Ordered Estates
Welfare, Power and Maternalism on Zimbabwe's (Once White) Highveld
There is a growing body of work on white farmers in Zimbabwe. Yet the role played by white women – so-called 'farmers' wives' – on commercial farms has been almost completely ignored, if not forgotten. For all the public role and overt power ascribed to white male farmers, their wives played an equally important, although often more subtle, role in power and labour relations on white commercial farms. This 'soft power' took the form of maternalistic welfare initiatives such as clinics, schools, orphan programmes and women's clubs, mostly overseen by a 'farmer's wife'. Before and after Zimbabwe's 1980 independence these played an important role in attracting and keeping farm labourers, and governing their behaviour. After independence they also became crucial to the way white farmers justified their continued ownership of most of Zimbabwe's prime farmland.
This book provides the first comprehensive analysis of the role that farm welfare initiatives played in Zimbabwe's agrarian history. Having assessed what implications such endeavours had for the position and well-being of farmworkers before the onset of 'fast-track' land reform in the year 2000, Hartnack examines in vivid ethnographic detail the impact that the farm seizures had on the lives of farmworkers and the welfare programmes which had previously attempted to improve their lot.
Reviews
'Ordered Estates offers a sophisticated and nuanced portrait of Zimbabwe's contemporary agrarian landscape, providing a valuable contribution to the growing body of work about changes in different social, political, structural and cultural spheres generated in the post-2000 "fast-track" era."
Amanda Hammar, MSO Professor in African Studies
'This fine book fills a major gap in agrarian labour studies through its examination of maternalistic farm welfare endeavours. It also offers a sharp, lucid and convincing critique of notions that "fast-track" land reform eradicated exploitative power relations on farms.'
Lloyd Sachikonye, Associate Professor, Institute of Development Studies, University of Zimbabwe