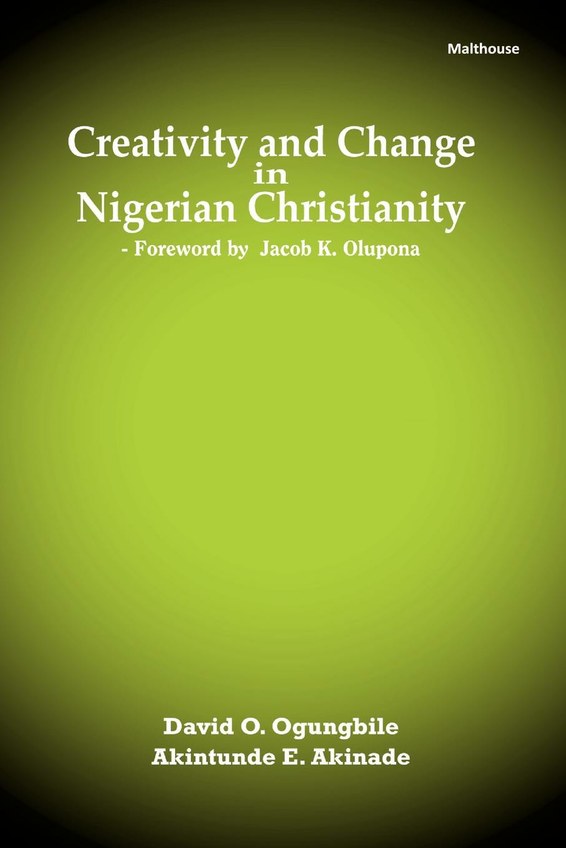 | | |
| --- | --- |
| ISBN | 9789788422228 |
| Pages | 392 |
| Dimensions | 229 x 152 mm |
| Published | 2010 |
| Publisher | Malthouse Press, Nigeria |
| Format | Paperback |
Creativity and Change in Nigerian Christianity
This work provides an overview of Nigerian Christianity. It covers issues such as Pentecostalism, Charismatism, gender dynamics, Muslim-Christian relations, and the arts and performance in Christian traditions as they are transforming contemporary Nigerian society. While focussing on contemporary Christianity, the essays also reflect on Nigeria's history and cultural traditions.
Reviews
"Creativity and Change in Nigerian Christianity is a long overdue work which brings together critical perspectives on the vibrant, creative, and dynamic nature of Christianity in Nigeria."
Elias K. Bongmba, Professor of Religious Studies, Rice University, Houston
"Studying the fifth largest Christian population in the world, this book covers a great variety of themes using a multiplicity of perspectives and methods. It offers not only in-depth insights into Nigerian Christianity but also into the unique position of Nigerians in World Christianity. Its reading in indispensable for all scholars of religion in Africa and of World Christianity at large"
Frans Wijsen, Professor of Interreligious Studies, Radboud University, The Netherlands
"It is impossible to understand African Christianity without extensive reference to the phenomenological, historical, and theological development in Nigeria. We have in this volume an impressive collection in both breadth and depth by a mix of scholars in different fields of religious studies who have contributed to a study that readers will find incredibly important in the study of Christianity in Nigeria."
J. Kwabena Asamoah-Gyadu, Professor of African Christianitity, Trinity Theological Seminary, Accra, Ghana
About the Editors
David Ogungbile is a senior lecturer in Comparative Religion in the Department of Religious Studies, Obafemi Awolowo University, Ife-Ife Nigeria.
Akintunde Akinade teaches World Religions and Christian-Muslim relations at Georgetown University's School of Foreign Service in Qatar.