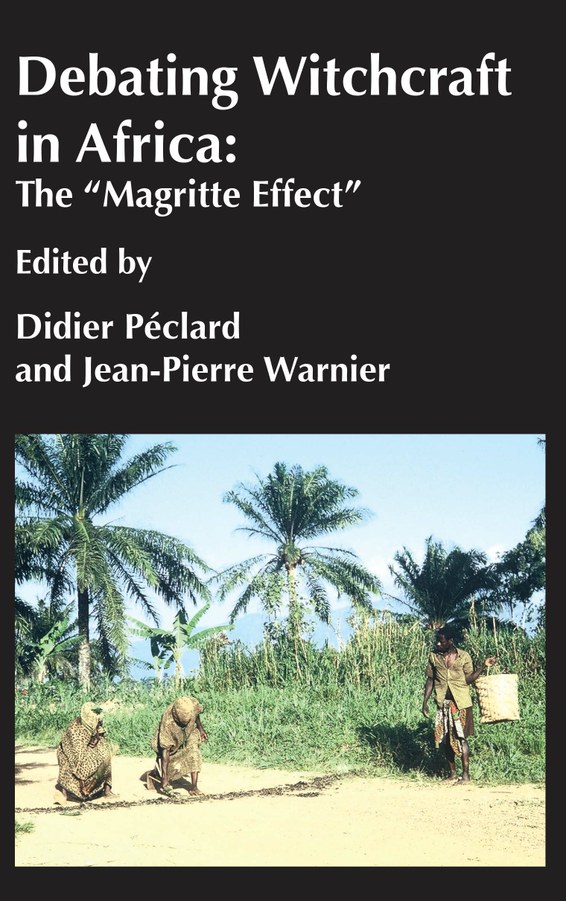 | | |
| --- | --- |
| ISBN | 9789956550029 |
| Pages | 100 |
| Dimensions | 203 x 127mm |
| Published | 2018 |
| Publisher | Langaa RPCIG, Cameroon |
| Format | Paperback |
Debating Witchcraft in Africa
The "Magritte Effect"
Given the circularity of the witchcraft complex in Africa, given its performative potential, isn't the flood of anthropological publications on the topic counter-productive insofar as it feeds what it pretends to analyse, and even stigmatize? Wouldn't the social scientists be well advised not to emulate the media and the Evangelical preachers and to avoid bestowing on Africa the dubious privilege of being no more than a shadow theatre devoid of substance on the stage of which everything – power, work, production, economy, the family – would actually be played in the occult? In this publication, eight scholars – namely: Jean-Pierre Warnier, Didier Péclard, Julien Bonhomme, Patrice Yengo, Jane Guyer, Joseph Tonda, Francis Nyamnjoh and Peter Geschiere – engage in a lively and contradictory debate on witchcraft/sorcery in Africa in a controversial historical context.
About the Editors
Didier Péclard is a Senior lecturer at the Global Studies Institute, University of Geneva. He holds a PhD in Political Science from Sciences-Po Paris (2005). His research interests include religion and politics, nationalism, as well as the dynamics of peace-building and state formation in Africa. 
Jean-Pierre Warnier has conducted research in political and economic history in the Cameroon Grassfields since 1971. He has taught anthropology at the Universities of Ahmadu Bello, Jos, Yaoundé I, and lastly Paris-Descartes. Since the mid-1990s, he has developed the study of bodily and material cultures as technologies of kingship and power. His latest publications include The Pot-King. The Body and Technologies of Power. Leiden, Boston: Brill, 2007.