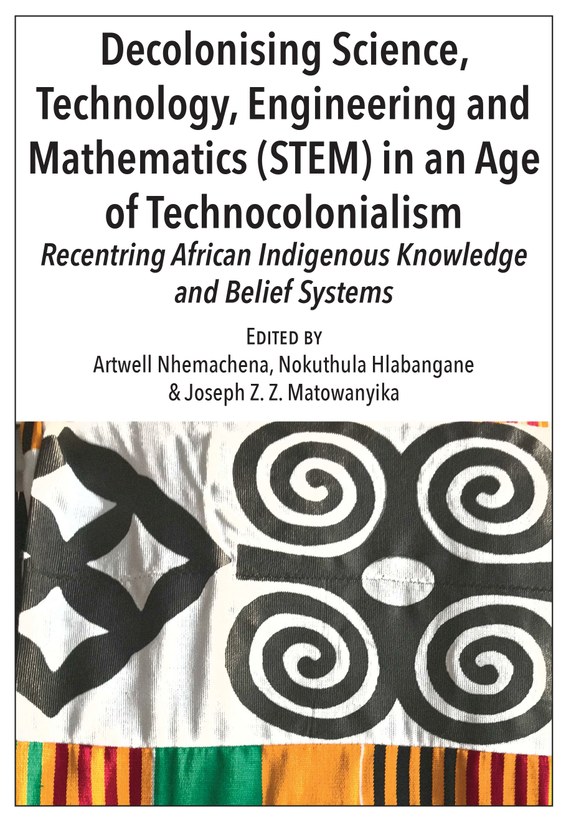 | | |
| --- | --- |
| ISBN | 9789956551866 |
| Pages | 350 |
| Dimensions | 229 x 152mm |
| Published | 2020 |
| Publisher | Langaa RPCIG, Cameroon |
| Format | Paperback |
Decolonising Science, Technology, Engineering and Mathematics (STEM) in an Age of Technocolonialism
Recentring African Indigenous Knowledge and Belief Systems
Positing the notions of coloniality of ignorance and geopolitics of ignorance as central to coloniality and colonisation, this book examines how colonialists socially produced ignorance among colonised indigenous peoples so as to render them docile and manageable. Dismissing colonial descriptions of indigenous people as savages, illiterate, irrational, prelogical, mystical, primitive, barbaric and backward, the book argues that imperialists/colonialists contrived geopolitics of ignorance wherein indigenous regions were forced to become ignorant, hence containable and manageable in the imperial world. Questioning the provenance of modernist epistemologies, the book asks why Eurocentric scholars only contest the provenance of indigenous knowledges, artefacts and scientific collections. Interrogating why empire sponsors the decolonisation of universities/epistemologies in indigenous territories while resisting the repatriation/restitution of indigenous artefacts, the book also wonders why Westerners who still retain indigenous artefacts, skulls and skeletons in their museums, universities and private collections do not consider such artefacts and skulls to be colonising them as well. The book is valuable to scholars and activists in the fields of anthropology, museums and heritage studies, science and technology studies, decoloniality, policymaking, education, politics, sociology and development studies.
About the Editors
Artwell Nhemachena holds a PhD in Social Anthropology from the University of Cape Town. He has lectured at a number of universities in Zimbabwe. Currently he lectures in Sociology at the University of Namibia. He has published journal papers, book chapters and books on violence and conflict, relational ontologies and resilience, environment, development, democracy, research methods, humanitarianism and civil society organisations, anthropological jurisprudence, mining, society and politics, religion, industrial sociology, decoloniality and social theory. He is a laureate and active member of CODESRIA since 2010. 
Nokuthula Hlabangane holds a PhD in Anthropology from the University of the Witwatersrand, Johannesburg, South Africa. She teaches at the University of South Africa, Pretoria.
Joseph Z. Z. Matowanyika is a Professor at the Chinhoyi University of Technology where he is the Director of the Institute of Lifelong Learning and Development Studies. He holds a PhD in Geography from the University of Waterloo, Canada.