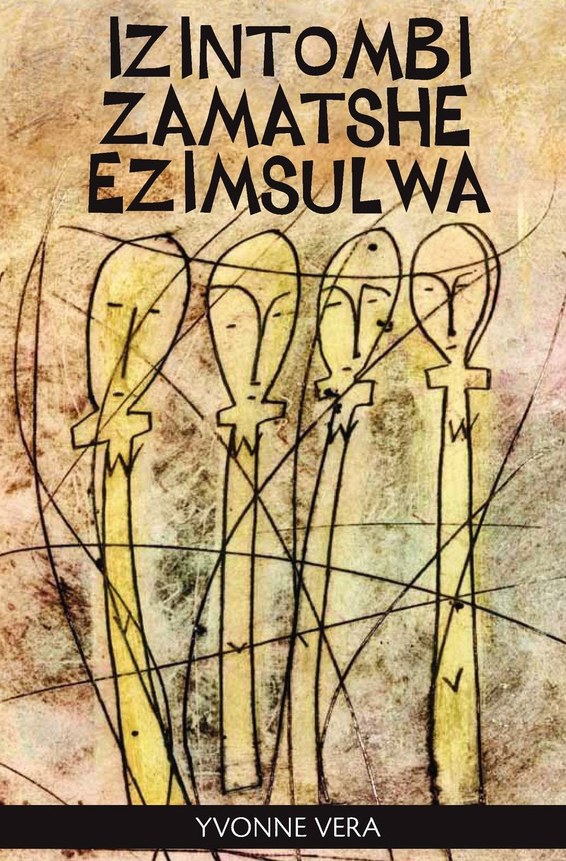 | | |
| --- | --- |
| ISBN | 9781779221421 |
| Pages | 192 |
| Dimensions | 203 x 133mm |
| Published | 2011 |
| Publisher | Weaver Press, Zimbabwe |
| Format | Paperback |
Izintombi Zamatshe Ezimsulwa
Izintombi Zamatshe Ezimsulwa inoveli elezehlakalo ezenzekaka zisuka emahlabatini eKezi omileyo, ziye ezintabeni ezilamatshe elanga phezu kwamanye elemfihlo aweGulati zisiya emigwaqweni yakoBulawayo enyakazelayo.
The Stone Virgins, now translated here into Ndebele is an extraordinary and beautiful novel which reflects the graceful courage of Vera's work. It is a novel in which the action moves between the dry grey sands of Kezi, the tumbling secretive rocks of Gulati and the bustling streets of Bulawayo. With language at once delicate and sensuous, Yvonne Vera evokes the passion that people feel for their country as they seek to balance personal histories against national and conflicting ones.
Thenjiwe and Nonceba, two sisters, have grown up in Kezi, through the troubled years of the liberation war, culminating in 1980 with a new spirit of freedom and excitement. This spirit, like everything else, reaches the close shelter of Thandabantu Store, where women hold liberation in their arms and anchor it to the future through their children's names, and where female freedom fighters, returned from the bush display their confidence with startling, careless ease. But beyond them another turmoil brews between the dissidents who are unhappy with the new dispensation, and those who ruthlessly challenge them. This bitter silent murderous feud stalks through the lands of Kezi. Everyone is left with scars: everyone experiences death. What happens to those left behind, those left with the memories of murder, love unfulfilled, abandonment, betrayal?
The Stone Virgins is a haunting, disturbing, passionate story. Here the heady scent of ripening marula or the clarity of a stream or the naked bone along the hip of a woman induce the same terror as fire does, as guns do, as the deepest of love does. In this gentle but fearless book, Yvonne Vera enables her reader to respond truthfully to the catastrophic depths of unspoken wars.