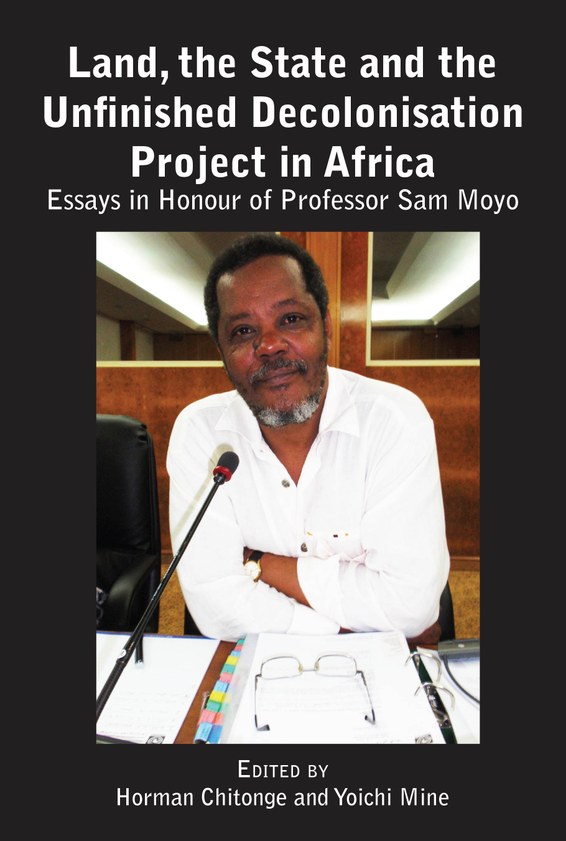 | | |
| --- | --- |
| ISBN | 9789956550586 |
| Pages | 406 |
| Dimensions | 229 x 152mm |
| Published | 2019 |
| Publisher | Langaa RPCIG, Cameroon |
| Format | Paperback |
Land, the State & the Unfinished Decolonisation Project in Africa
Essays in Honour of Professor Sam Moyo
This book focuses on the work of one of the leading African scholars on the land question and agrarian transformation in Africa—Sam Moyo. It offers a critical discussion, in conversation with Sam Moyo, of the land question and the response of African states. Since independence, African states have been trying to address the colonial legacy on land policy and governance. After six decades of formulating and implementing land reforms, most countries have not succeeded in decolonising approaches to land policy and the administrative framework. The book brings together the broader debates on the implications of decolonisation of Africa's land policy. Through case studies from several African countries, the book offers an empirical analysis on land reforms and the emerging land relations, and how these affect land allocation and use, including agricultural production. Most of the chapters discuss how the unresolved land question in post-colonial Africa impacts on agricultural production and rural development broadly. The failure to decolonise colonial land policy and the imported tenure systems has left post-colonial African states dancing to two tunes, resulting in schizophrenic land and agrarian policies. The book demonstrates that the failure by African states to reconcile imported and indigenous land tenure systems and practices is evident in the deliberate denigration of customary tenure. It is also evident in the rising land inequality and the neglect of the agricultural sector, the small-scale and subsistence sub-sectors in particular.
About the Editors
Horman Chitonge is Associate Professor at the Centre for African Studies (CAS), University of Cape Town (UCT). His research interests include agrarian political economy, hydro-politics, and alternative strategies for inclusive economic growth and poverty reduction in Africa. 
Yoichi Mine is Professor at the Graduate School of Global Studies, Doshisha University, Japan. His major research fields are human security, human development, transnational migration, comparative history and African area study. He has published several award-winning Japanese books on development and conflict resolution in Africa, and his works in English include a co-edited volume: Preventing Violent Conflicts in Africa: Inequalities, Perceptions and Institutions (Palgrave, 2013). He is Secretary General of the Japan Association of Human Security Studies and Visiting Fellow at JICA (Japan International Cooperation Agency) Research Institute.