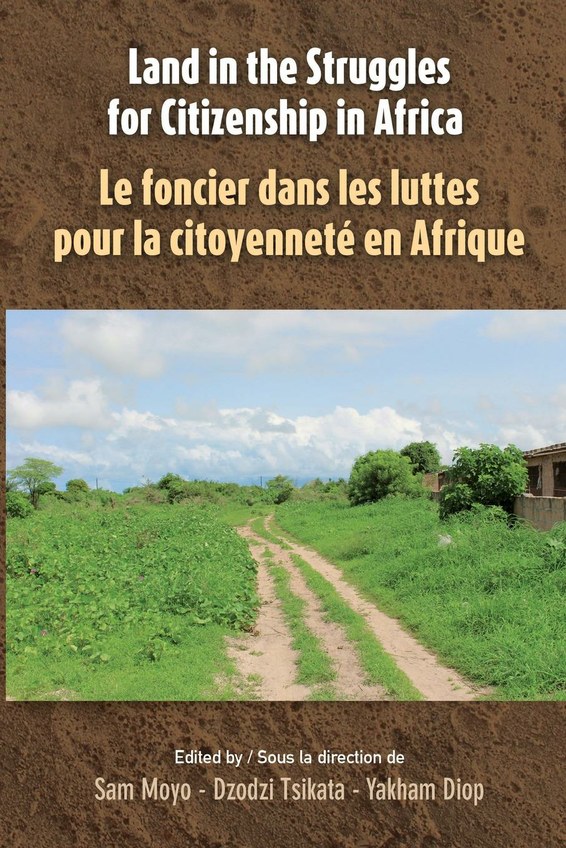 | | |
| --- | --- |
| ISBN | 9782869786363 |
| Pages | 384 |
| Dimensions | 234 x 156mm |
| Published | 2015 |
| Publisher | CODESRIA, Senegal |
| Format | Paperback |
Land in the Struggles for Citizenship in Africa
The variety of land questions facing Africa and the divergent strategies proposed to resolve them continue to evoke debates. Increasingly, in response to the enduring problems of land tenure, there are land movements of all shapes and orientations, some reformist and others quite revolutionary in their agenda. However revolutionary, land movements have tended to ignore the land tenure interests of women, pastoralists, youth and indigenous people. Several of these longstanding and emerging issues in land tenure include the role of the state in land tenure reforms; urban land questions, the nature of land struggles and improvements; and, the impact of land tenure developments on particular social groups and countries. An overarching concern is the extent to which land rights are being commodified, through the conversion of land held under customary tenure systems into marketised systems. The consequences of this include growing land concentration, land tenure insecurities, diminishing access to land by various sections of society, including the poor, women and less dominant ethno-religious groups.
This volume brings together different studies on Africa's land questions exploring emerging land issues on the continent in terms of the wider questions of development, citizenship, and democratisation. The chapters discuss the land question through a variety of themes. Some focus on the agrarian aspects of the land questions, while others elucidate the urban dimensions of the land question.
About the Editors
The late Sam Moyo is Executive Director of the African Institute for Agrarian Studies (AIAS), Harare, and former President of the Council for the Development of Social Research in Africa (CODESRIA, 2009–11). He was a research professor at the Zimbabwe Institute of Development Studies, and taught at the University of Zimbabwe, and has served on the boards of various research institutes and non-governmental organizations. He is currently Editor of Agrarian South: Journal of Political Economy (Sage India). He has published widely in academic journals and is the author and editor of several books, including: The land question in Zimbabwe (SAPES, 1995), Land reform under structural adjustment in Zimbabwe (Nordiska Afrikainstitutet, 2000), Reclaiming the Land (Zed Books, 2005), African land questions, agrarian transitions and the state (Codesria 2008); Land and sustainable development in Africa (Zed Books, 2008), Reclaiming the Nation (Pluto Press, 2011), and The Agrarian Question in the Neoliberal Era (Pambazuka, 2011).
Dzodzi Tsikata is Associate Professor at the Institute of Statistical, Social and Economic Research (ISSER) at the University of Ghana. Her research is in the areas of gender and development policies and practices; land tenure reforms and large scale commercial land deals; and informal labour conditions.
Yakham Diop titulaire d'un doctorat unique de Géographie de l'Université Paris X-Nanterre en 1996, a été Ambassadeur du Sénégal en République de Guinée-Conakry. Il est Enseignant-chercheur au Département de Géographie de l'Université Cheikh Anta Diop de Dakar et responsable du Master « Aménagement et Gestion Urbaine en Afrique » [AGUA]. Spécialiste de la géographie urbaine, économique et régionale, il participe à l'encadrement de nombreux étudiants en Master.