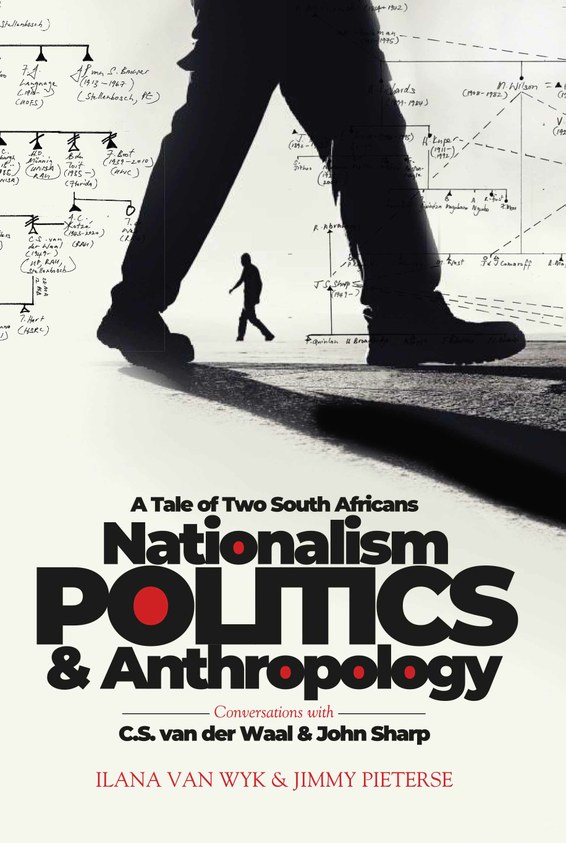 | | |
| --- | --- |
| ISBN | 9789956552771 |
| Pages | 282 |
| Dimensions | 229 x 152mm |
| Published | 2022 |
| Publisher | Langaa RPCIG, Cameroon |
| Format | Paperback |
Nationalism, Politics & Anthropology
A Tale of Two South Africans
In this book, Ilana van Wyk and Jimmy Pieterse interrogate the question of political subjectivity and its role in the making of anthropology and anthropologists by revisiting the pitched battles between so-called liberal social anthropologists and conservative, nationalist volkekundiges in South Africa. They pay particular attention to the social and cultural lives of two men who were central proponents of South African anthropology's 'two tales'; Kees van der Waal, a former volkekundige, and John Sharp, once one of volkekunde's fiercest critics. Through a series of conversations with Kees and John, they show that the issues that once divided a local field still animate the ways in which centres and peripheries of global anthropology relate to one another and to foundational questions about the discipline's epistemology and political positionality.
Reviews
"This engaged and highly readable account is the story of two South African social anthropologists who were present when a local variant of anthropology, volkekunde, went into its death spiral. Their critical reflections should invigorate our consideration of how schools of thought in anthropology become obsolete, a threat which might befall all social sciences..."
Robert Gordon, University of Vermont
"In its reflectivity, [this book] shows how complex it is to be 'human': to be young and impressionable and ambitious and uncertain, and how quickly and relentlessly things can move on from there if you do not, or even if you do, continuously revise what you profess. It excuses no one, but challenges us all to think more courageously, imaginatively, and generously, not only about ourselves, but about everyone. This book is a rich contribution to the history of knowledge in South Africa: the history of intellectuals, institutions and disciplines."

Lizé Kriel, University of Pretoria
South African social anthropologists have long decried their volkekundige colleagues for bolstering apartheid. Carefully choreographing their extended interviews with Kees van der Waal and John Sharp, two recently retired South African anthropologists, the authors fascinatingly reveal the nuances behind that characterisation of volkekunde whilst exposing the distinctive challenges that volkekunde's presence created for, and in, their interviewees' careers. An easy read, this book should be required reading for all southern African anthropology students."

Andrew Spiegel, University of Cape Town