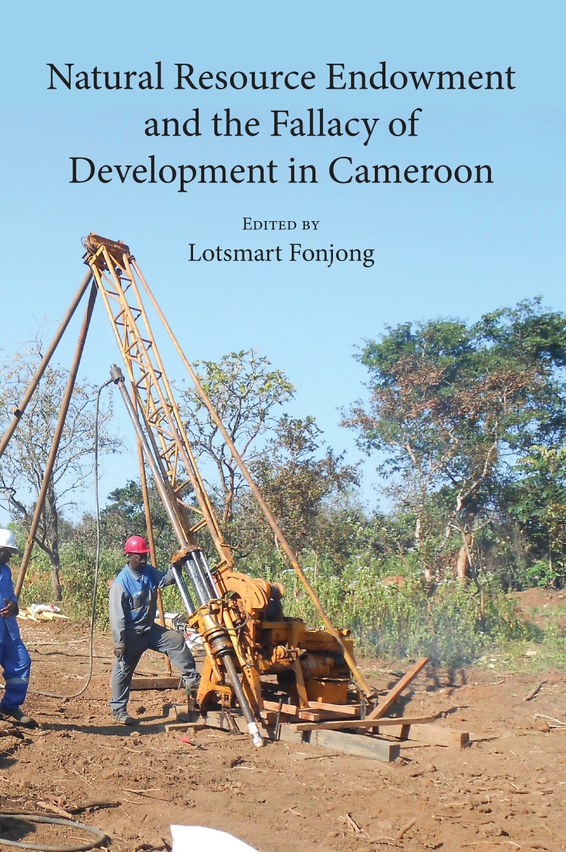 | | |
| --- | --- |
| ISBN | 9789956551248 |
| Pages | 364 |
| Dimensions | 229 x 152mm |
| Illustrations | Colour Illustrations and Colour Photographs |
| Published | 2019 |
| Publisher | Langaa RPCIG, Cameroon |
| Format | Paperback |
Natural Resource Endowment and the Fallacy of Development in Cameroon
Cameroon is rich in petroleum, minerals, tropical forests, wildlife, water systems, fertile lands, and much more. Paradoxically however, most citizens live in abject poverty and without jobs, potable water, electricity, good healthcare and roads. This book is a thoughtful interrogation of some of the structural factors driving persistent poverty in Cameroon in the midst of natural resource abundance. It engages in a multidimensional critical analysis of the impact of natural resources on basic development indicators and concludes that good resource governance and sound management are the missing link. Natural resources alone will not create socio-economic prosperity void of good management with a clear development vision and strategy in Cameroon.
The book assembles a wide diversity of analysis, views, perspectives and recommendations from economists, development experts, social and political scientists, on Cameroon's current development inertia. What emerges in the end is a coherent interdisciplinary analysis of the natural resource-development paradox as it plays out in an African setting. Theories and good practices from Africa and beyond are systematically applied to identify and critique present policy and management approaches while providing alternative options that can unlock Cameroon's natural resource wealth for national prosperity.
About the Editor
Lotsmart Fonjong is Professor of Geography at the University of Buea. He holds a Ph.D. in Geography (University of Yaoundé 1), M.A. in Development Studies, (University of Leeds, UK), and Certificate in International Human Rights (University of Cincinnati, Ohio, USA). He has been Adjunct Professor and Visiting Scholar to some universities in the United States. He currently serves on the board of the Research Committee on Environment and Society of ISA and is author of several scientific articles on land grabbing, NGOs, development, gender, climate change and natural resources in Africa. His recent books include: Interrogating Large-Scale Land Acquisition and its Implications for Women's Land rights in Cameroon, Ghana and Uganda (2017) and Saving the Environment in Sub-Saharan Africa, co-published with William Markham by Palgrave in 2015.