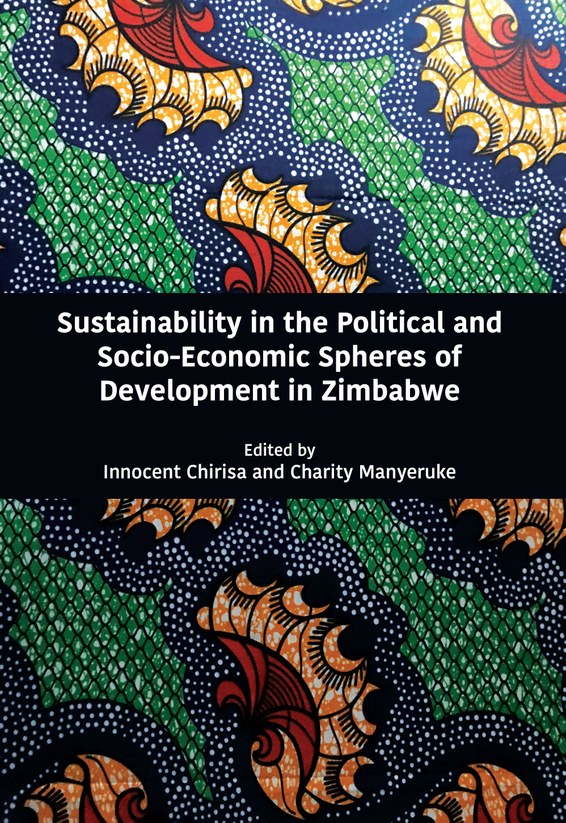 | | |
| --- | --- |
| ISBN | 9789956551514 |
| Pages | 514 |
| Dimensions | 244 x 170 mm |
| Illustrations | Colour Illustrations |
| Published | 2020 |
| Publisher | Langaa RPCIG, Cameroon |
| Format | Paperback |
Sustainability in the Political and Socio-Economic Spheres of Development in Zimbabwe
Sustainability is often just looked into as found at the intersection between economic, environmental and equity (3Es) variables, also referred to as production, planet and people (3Ps). However, the major determinants of global environmental change are the human species themselves. While they are part of the three Es, they go further to create a fourth pillar, the institutions, partly to manage complexity as they cause it. The complexity of people as the key definer of sustainability lies in the fact that Homo Sapiens are animals of politics and socio-economic reasoning. As they wrestle in the rationality and decision-making space, natural resources, and any other resources (human, capital, financial and social relations) are configured and reconfigured in such a way that sustainability becomes the major goal under threat. Using Zimbabwe as a case study, the contributors in this volume dissect development as an endangered species needing the key actors involved to rethink their decisions and actions in the interest of more sustainable and desirable futures.
About the Editors
Innocent Chirisa is a professor at the Department of Rural & Urban Planning, University of Zimbabwe. He is currently the deputy dean of the Faculty of Social Studies at the University of Zimbabwe and a Research Fellow at the Department of Urban and Regional Planning, University of the Free State, South Africa. His research interests are systems dynamics in urban land, regional stewardship and resilience in human habitats. 
Charity Manyeruke is an Associate Professor and former Dean of Faculty of Social Studies, University of Zimbabwe. Her research interests are politics and natural resources management, international relations and the politics of gender. She is currently serving as Ambassador of Zimbabwe to Rwanda.