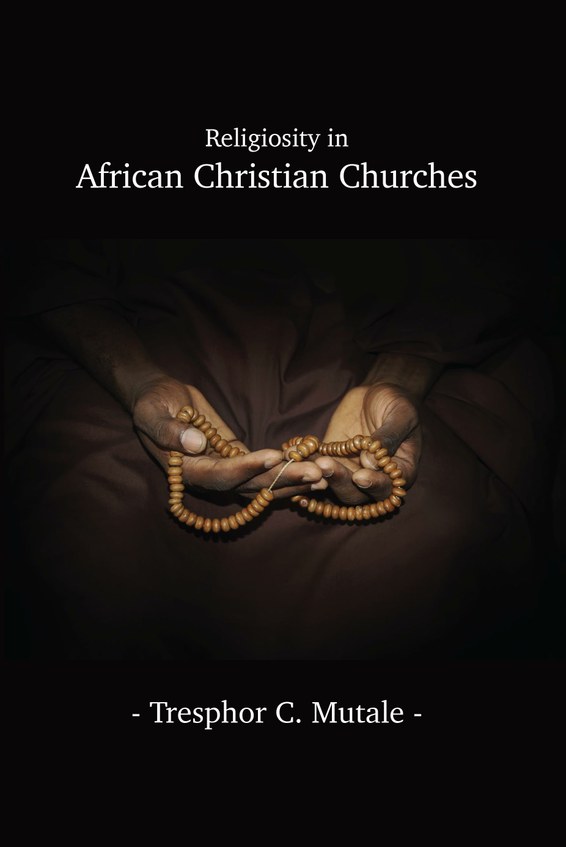 | | |
| --- | --- |
| ISBN | 9789956552429 |
| Pages | 200 |
| Dimensions | 229 x 152mm |
| Published | 2022 |
| Publisher | Langaa RPCIG, Cameroon |
| Format | Paperback |
Religiosity in African Christian Churches
In this book Tresphor Mutale critically examines contemporary African Christianity through the leadership from prophets, men of God, pastors, seers and more. The book looks at the rationality of apparently irrational religious expressions and experiences in the name of religion. It analyses the irrationalities using the spectacles of African Traditional Religions (ATR), especially with respect to the importance of rituals. From the vantage point of rituals, there is sense in nonsense, and some of the irrational religious expressions being experienced today become rational. The book raises the aspect of authority of ritual leadership in ATR and how this symbol holds authority in Christianity today and how it has power to influence believers. Mutale argues that African Christianity and how it is experienced today point to the deeper influence of African Traditional Religions. The book provokes many questions about the power of African symbolisms, their application in Christianity and how Christianity through the lenses of African Traditional Religions is able to relate and influence other areas of society like, economics, politics and sociality. The book draws on and enriches perspectives on religion and religiosity with the depth of Mutale's ability to bring into conversation anthropological, philosophical, sociological and theological approaches.
Reviews
"Framed in African Christian churches, the book explores religious experiences which would seem irrational but not. It shows how the longing for Africaness should neither be taken for granted nor exploited in contemporary times. It is valuable to African spirituality enthusiasts."

Dr Nelly Mwale, Department of Religious Studies, University of Zambia
"Tresphor Mutale helps us to understand that only through interrogating how African traditional religions are inculturated can we adequately comprehend the irrationalities of split narcissist expressions and practices of African Christianity. African traditional religions have not only influenced Christianity but remain resilient and a force behind the massive presence of Christianity in Africa"
Professor Chammah J. Kaunda, The United Graduate School of Theology, Yonsei University, Seoul, South Korea
"In this deeply anthropological and critically engaging book, Trephor Mutale gives voice to contemporary culture concerns and brilliantly builds on the optimistic outlook for Christianity in Africa which the continent should pride itself on."

Peter Kayula (PhD), Journalist, Lusaka, Zambia