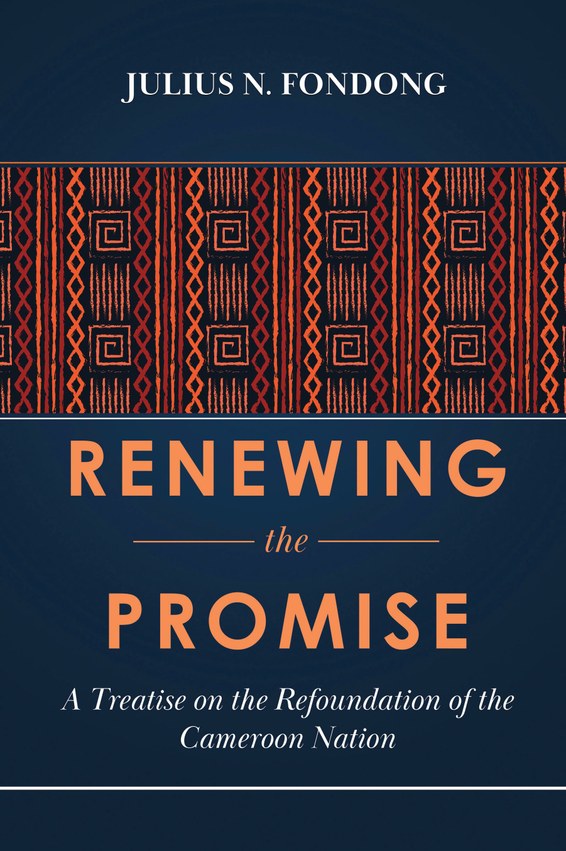 | | |
| --- | --- |
| ISBN | 9781942876953 |
| Pages | 172 |
| Dimensions | 229 x 152mm |
| Published | 2022 |
| Publisher | Spears Media Press, Cameroon |
| Format | Paperback |
Renewing the Promise
A Treatise on the Refoundation of the Cameroon Nation
In this very riveting and well-researched essay, Julius Fondong ruminates on the continued relevance of the promises and principles that underpinned the creation of the post-colonial Cameroon nation-state, sixty years after unification in 1961. Renewing the Promise: A Treatise on the Refoundation of the Cameroon Nation chronicles Cameroon's experiment in statehood; an experiment, which according to the author, sprung out of a desire and a promise to forge a new nation through the fusion of two territories with contrasting historical experiences and colonial legacies. Writing from the vantage position of a policy analyst, a governance expert, and a conflict management practitioner, Fondong contends that a combination of policy inconsistencies, imperial arrogance, institution capture, leadership deficiencies and the brazen travesties of the nation's foundational principles and promises has led to violent internal dissent, decreased state capacity for public service delivery and a development gridlock. So, what can be done to re-align the nation to its founding promises and save it from possible disintegration?
Fondong proposes an overarching, governance-based praxis for the re-engineering of the Cameroon nation from the bottom up. His proposed remedy is predicated on the principles of decentralized governance, the redistribution of power in a manner that addresses the right to self-determination of Anglophone Cameroonians, enhanced public service delivery and a strategic shift from a transactional to a transformational leadership paradigm. Renewing the Promise is a thought-provoking and captivating political essay, written with exhilarating passion and prototypical clarity. It can serve as a blueprint for a much-needed reform of Cameroon's governance architecture.
Reviews
"The chief merit of this book is that it reviews a storied history of Cameroon in broad brushes that unearth the reasons for the dysfunction of a promising African country. The theoretical framework of this analysis is universal enough to be applicable to many of Cameroon's neighbors who have come through their political journeys bearing the burden of similar colonial legacy."
Dr Sam Amadi, Abuja School of Social and Political Thought
"Renewing the Promise: A Treatise on the Refoundation of the Cameroon Nation serves as a useful guide to those who are interested in or charged with resolving seemingly intractable political problems facing some countries including irredentist movements. It is a book that not only points the way and means to prevent disintegration of national entities, but equally provides the tools for conflict resolutions intra-nationally."
Joseph S. Fomunung, Management Consultant, Texas, USA
"This book is a clinical analysis of the historicity of how sclerotic and paranoid governance can drive a country into the ravine of a gristly war. This well researched work should serve as a useful blueprint for a more purposeful and productive national dialogue for Cameroon."
Divine Nchamukong Communication Professional and Producer of Chatnite Africa, MD, USA