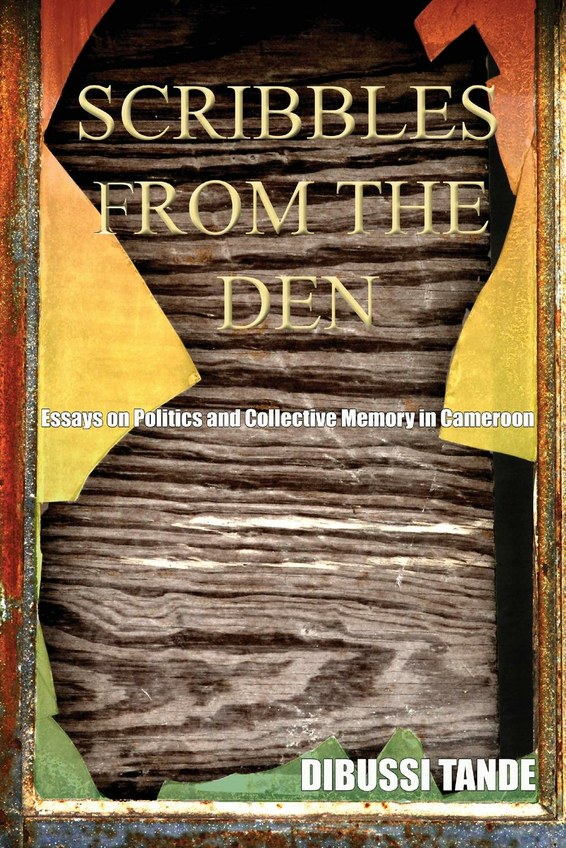 | | |
| --- | --- |
| ISBN | 9789956558919 |
| Pages | 232 |
| Dimensions | 229 x 152 mm |
| Published | 2009 |
| Publisher | Langaa RPCIG, Cameroon |
| Format | Paperback |
Scribbles from the Den
Essays on Politics and Collective Memory in Cameroon
This collection consists of 49 insightful essays by leading Cameroonian blogger Dibussi Tande, which originally appeared on his award-winning blog Scribbles from the Den. These essays tackle some of the most pressing and complex issues facing Cameroon today such as the stalled democratization process, the perennial Anglophone problem, the crisis of higher education, the absence of the rule of law, the lack of leadership renewal, a stifled collective memory, and a continued inability to harness technology for purposes of national development, among others. Scribbles from the Den goes beyond the news headlines to dispassionately analyze and unravel the complexities of Cameroonian politics and society.
Reviews
 "Dibussi Tande serves up a rich, highly relevant, intellectual smorgasbord of well-crafted critical reflections, nay spirited submissions, on the politico-cultural, economic and social components of what can be called the 'Cameroon Question'. Scribbles from the Den is indeed a highly stimulating and rewarding intellectual banquet."
Lyombe "Leo" Eko, Associate Professor of Journalism & Mass Communications, University of Iowa, USA
"Dibussi Tande, in this collection, shares with us a bumper harvest of essays that are instructive on how we could begin to go about the process of harnessing blogging and the ICTs in the interest of positive social change in Cameroon."
Francis B. Nyamnjoh, Professor of Anthropology, University of Cape Town, South Africa; Author of Africa's Media: Democracy and the Politics of Belonging.