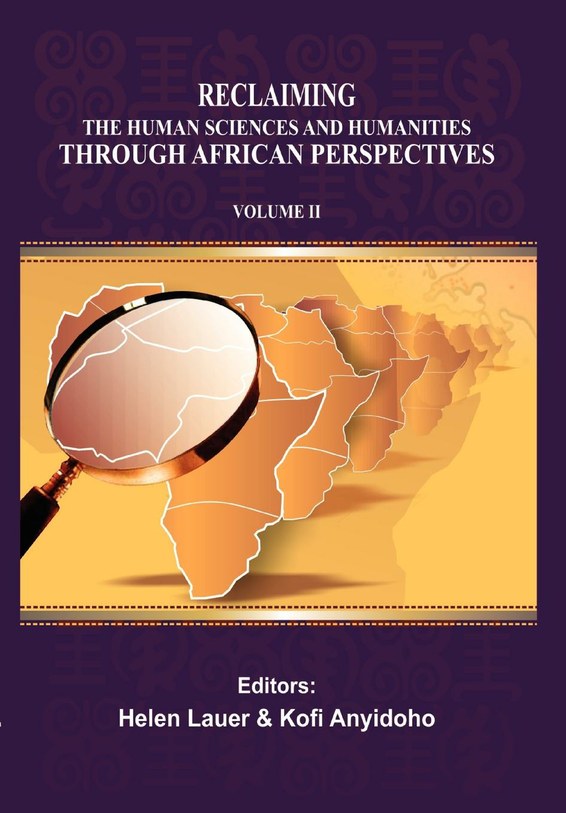 | | |
| --- | --- |
| ISBN | 9789988647711 |
| Pages | 738 |
| Dimensions | 244 x 170 mm |
| Published | 2012 |
| Publisher | Sub-Saharan Publishers, Ghana |
| Format | Paperback |
Reclaiming the Human Sciences and Humanities through African Perspectives. Volume II
This compilation was inspired by an international symposium held on the Legon campus over three days in September 2003. Hosted by the CODESRIA African Humanities Institute Programme, the symposium had the broad theme 'Canonical Works and Continuing Innovation in African Arts & Humanities'. In these two volumes of 85 papers there are contributions from established scholars such as Mahmood Mamdani, Peter Ekeh and Kwame Ninsin which sit alongside contributions from well-known literary scholars including Niyi Osundare, Femi Osofisan and Ngugi wa Thiong'o. Also included in the volume are classic papers by Claude Ake, Chinua Achebe and Kwasi Wiredu, plus those of up-and-coming young scholars of the day. The book is broken into nine sections: Examining Knowledge Production as a Social Institution; Explaining Actions and Beliefs; Reappraising 'Development'; Measuring the Human Condition; Recalling History; 'Africa' as a Subject of Academic Discourse; Debating Democracy, Community, and the Law; Revisiting Artistic Expression; and Regaining the Voice of Authority.
About the Editors
Helen Lauer is an associate professor and currently the head of the Philosophy and Classics Department of the University of Ghana Legon. She received her PhD in Philosophy from the City University of New York (CUNY) Graduate and Research Center.
For the distinguished Ghanaian poet, scholar and educator, Kofi Anyidoho, 'poetry is no longer a textual art bound to the written/printed page. It is fully liberated from the distancing effect of print technology.' His direct involvement with the production of poetry as 'full drama' began when the Ghana National Commission on Children, chaired by the well-known dramatist Efua Sutherland, invited me to plan and direct an appropriate literary- dramatic program for children from selected schools in Accra as part of a flag-raising ceremony at the O.A.U Monument in 1984 to mark O.A.U. Day in the Ghanaian capital. From then on, Anyidoho has gone on to produce and perfect a performance mode that is returning written African poetry to its dramatic oral roots.
Kofi Anyidoho has written and performed an impressive number of poems. In addition, he has published extensively on issues related to recent critical debate on African Literature. He teaches at the University of Ghana, Legon.