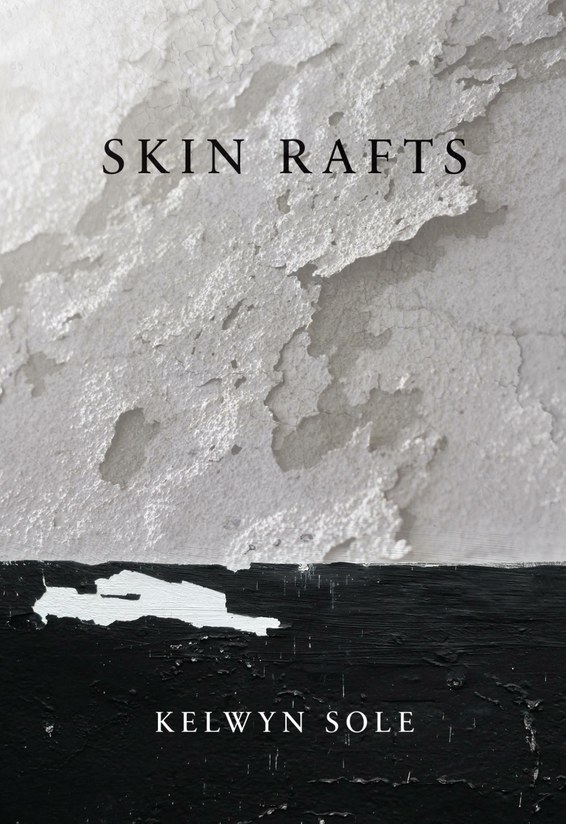 | | |
| --- | --- |
| ISBN | 9781928433392 |
| Pages | 110 |
| Dimensions | 210 x 140mm |
| Published | 2022 |
| Publisher | Hands-On Books, South Africa |
| Format | Paperback |
Skin Rafts
By highlighting and teasing out the mingled emotions of anxiety, disenchantment, hope and anger which characterise South Africans' current experienced reality, Sole's poetry questions and expands on our concerns about identity and belonging. In so doing, the poems in Skin Rafts contemplate the relationships that exist between us on a number of seemingly discrete, but actually intertwined, fronts - the personal relationship between lovers; the wider social and political relationships between human beings; as well as the problematic and contested human relationships that are brought to bear on land, landscape and the non-human. In this collection the reader is confronted with the circumstance that both body and society exist in a fragile dimension of uncertainty, where we all are 'bobbing / on our raft of skin'.
Reviews
"Sole's poetry constitutes "a body of work that has constantly questioned, fretted about, celebrated, eulogised, discovered, re-discovered, and charted, among many other things, a South Africanness in all its contradictions, solidarities, tragedies, absurdities and sometime normalities. ......... Sole has a clearly ravenous curiosity and a catholic eye that refuses to compartmentalise the world. Some of his poems can teem with a novelistic life-characters, linguistic registers, a detailed environment, the sounds of a city in the background-that makes a mockery of any easy categorisation into, say, political or love poems. A 'political' poem is never only, narrowly, one-dimensionally, about politics-they are never screeds, in other words."
Rustum Kozain in Johannesburg Review of Books
"A courageous collection of poems that comes from a solid, serious and deeply sensitive vision."
Stephen Clingman, Distinguished Professor of English, University of Massachussets, Amherst.
"Skin Rafts is a remarkable addition to Kelwyn Sole's previous seven volumes of prizewinning poetry, from the The Blood of Our Silence in the struggle years to the post-apartheid 'kaleidophone' of South African voices in Land Dreaming and the growing impatience and heartbreak over the failure of the anti-apartheid dream in Walking, Falling. The opening poem 'Prelude' sets Sole's task in Skin Rafts: 'I need to find out/who you are, who I am – we grow old in this place!/ No one was born for this, here no one can smile:/ you are my neighbour: surely you know?' A dialectic of 'foreboding' and 'yearning' animates Skin Raft, as the poems register the 'sorrows and calamities' that 'pile up' in the new South Africa, the 'detritus of commerce and history,' the bad faith and extinguished hopes. Sole's explorations of poetic form include landscape ('landscoping') poems, love poems, anti-pastorals, poems about birds, political poems (like "Comprador' and 'The empty space we call Mandela'), social satire, reflections on poetry, poems about 'whiteness,' and an aubade, or morning love song borrowed from the troubadours that turns into an exquisite meditation on time and mortality. Kelwyn Sole is at the height of his poetic powers in Skin Rafts, unreconciled, in search of a poetics and politics of human warmth, companionship, and solidarity.  'I've grown old within the parched/ landscape of the heart,' he writes. 'So why would/ anyone like me—or you now reading/ find value in a gentleness come suddenly/ down upon us all, or seek out its delight?/ How on earth do we move on from here?"
John Trimbur, Professor of Writing, Literature and Publishing at Emerson College, Boston