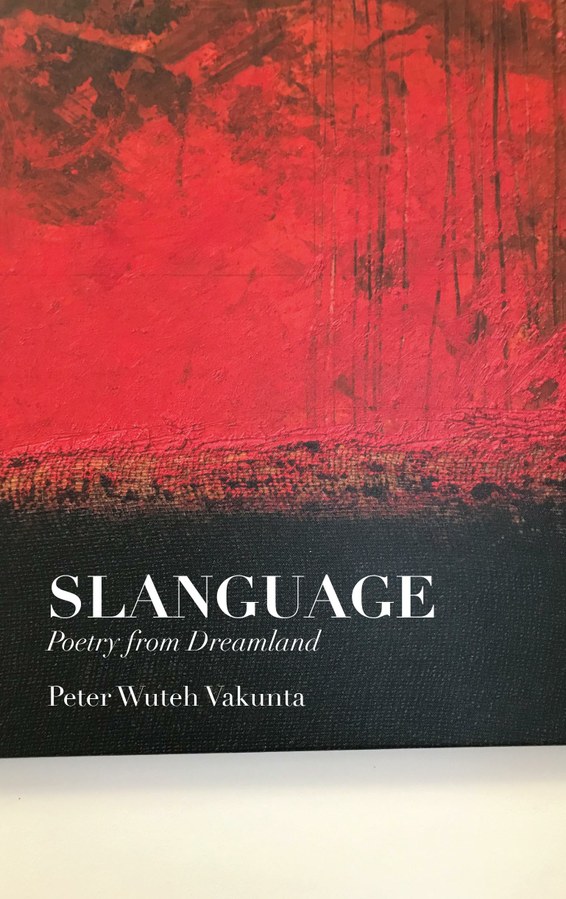 | | |
| --- | --- |
| ISBN | 9789956552498 |
| Pages | 124 |
| Dimensions | 203 x 127mm |
| Published | 2021 |
| Publisher | Langaa RPCIG, Cameroon |
| Format | Paperback |
Slanguage: Poetry from Dreamland
The poems contained in this collection are cathartic songs. They convey an amalgam of experiences culled from the poet's peregrinations around the globe. Each poem translates an emotion. This anthology is the externalization of the poet's pent-up emotions, the vocalization of a piece of a mind that yearns to bring sanity to a world that has gone berserk.
Reviews
"Vakunta's Slanguage: Poems from Dreamland is a seminal piece of poetics that delves into the crevices of contemporary America and Africa. Divided into thematic realms, this book of poems is an awakening call for humanity to awaken from slumber and pay heed to the cry of the downtrodden of our time. The poet skillfully weaves into poetic form ontological concerns that human beings tend to handle with levity. Readers would be at ease with the commonplace lexical choices that seem to be the poet's stock-in-trade."
Dr. Peter Ngwafu Ajongwa, Professor & Director, Master of Public Administration Program, Albany State University
"Polyglot and polymath, poet, scholar, and translator Peter Wuteh Vakunta takes aim at the follies of this world in this puckish, serio-comic volume of "cathartic songs." At times multilingual and frequently veering from the bombastic to the lyrical, the didactic to the light-hearted, Slanguage exhibits a caring irreverence that looks "to bring sanity to a world that has gone berserk," proving all people are the same under the skin."
G. J. Racz, translator of Eduardo Chirinos and Óscar Hahn