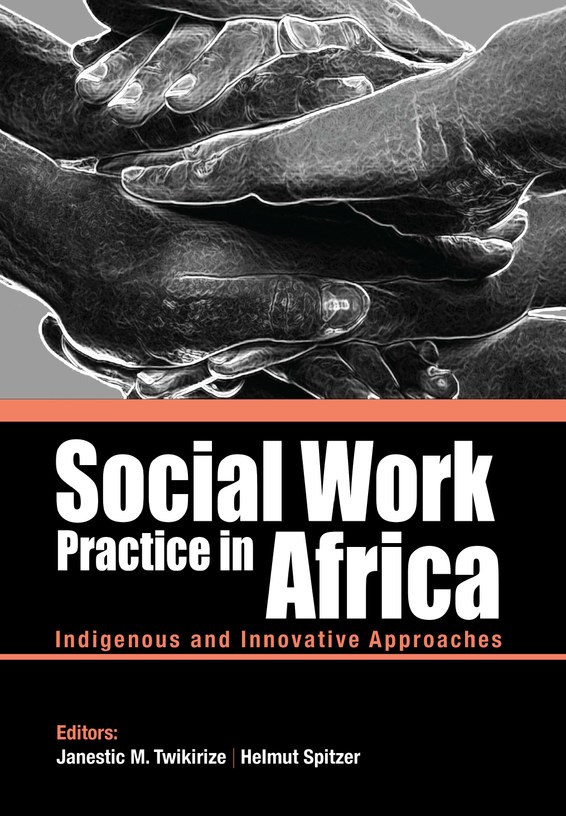 | | |
| --- | --- |
| ISBN | 9789970617920 |
| Pages | 274 |
| Dimensions | 244 x 170 mm |
| Published | 2019 |
| Publisher | Fountain Publishers, Uganda |
| Format | Paperback |
Social Work Practice in Africa
Indigenous and Innovative Approaches
The importance of integrating indigenous knowledge systems into mainstream social work and ensuring context-specific, culturally relevant practice has long been emphasised in Africa and the Global South. This book, based on empirical research, presents a selection of indigenous and innovative models and approaches of problem solving that will inspire social work practice and education. At the core of these models lies a conceptual understanding of the community as the overarching principle for effective social work and social development in African contexts. The empirical part of the book has a focus on East Africa and highlights case examples from Rwanda, Tanzania, Uganda, Burundi, and Kenya. The book is intended for use by those involved in social work and social development practice, social work educators, students, as well as policy makers. It is relevant not just for audiences in Africa but also the global social work community, especially those interested in promoting culturally relevant social work.
About the Editors
Janestic Mwende TWIKIRIZE, PhD, is a Senior Lecturer in the Department of Social Work and Social Administration, Makerere University, Uganda. She holds a PhD in Social Work and Social Development. Dr Twikirize served as the Vice President of the Association of Schools of Social Work in Africa (ASSWA) and as a board member of the International Association of Schools of Social Work (IASSW) from 2012 to 2018. She is a member of the editorial board of the journal International Social Work. She is the East Africa Regional Coordinator of PROSOWO, a six-member institutional academic partnership project to professionalise social work in East Africa. She has served as a Visiting Lecturer at Gothenburg University, Sweden, and University of Stavanger, Norway. Her research areas and published works focus on social work in Africa, indigenisation of social work, gender and child rights.
Helmut SPITZER, PhD, is a Professor of Social Work at Carinthia University of Applied Sciences, Austria. He served as Overall Coordinator of the projects PROSOWO I (2011-2014) and PROSOWO II (2016-2018) on the promotion of professional social work in East Africa. His teaching, research and publications (in German and English) focus on international social work, social work methods, gerontological social work, children in especially difficult circumstances, crosscultural research, and social work in East Africa. The book Professional Social Work in East Africa: Towards Social Development, Poverty Reduction and Gender Equality (2014), which he published together with Janestic M. Twikirize and Gidraph G. Wairire, has become a major reference on social work in the East African region.