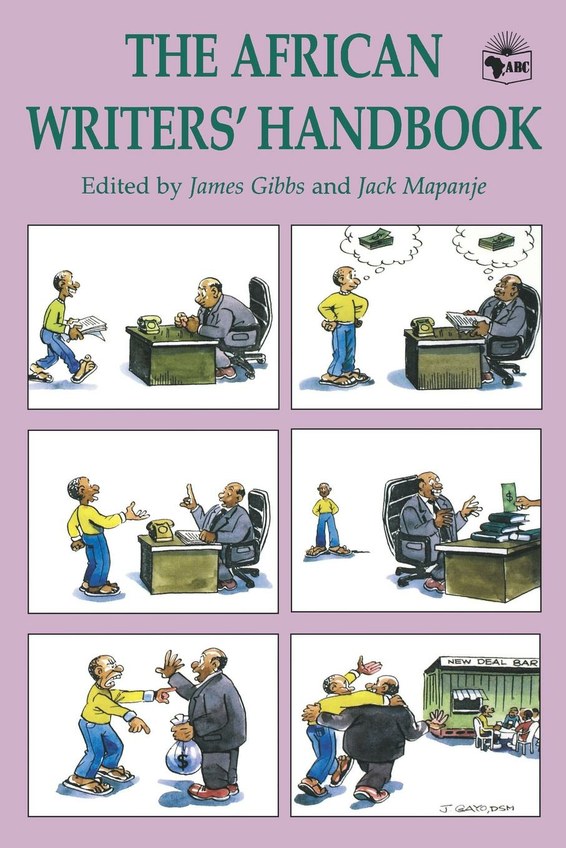 | | |
| --- | --- |
| ISBN | 9780952126966 |
| Pages | 460 |
| Dimensions | 229 x 152 mm |
| Published | 1999 |
| Publisher | African Books Collective, UK |
| Format | Paperback |
The African Writers' Handbook
African Books Collective and the Dag Hammarskjold Foundation organised the African-Writers Publishers Seminar in Tanzania in 1998. Major African writers and publishers hammered out a 'New Deal' for relations between the two.
This practical manual includes the 'New Deal' statement, and carries forward the work of the seminar. Intended for the aspiring or not yet established creative writer, the answers are given on how to get published, how publishing works, relations with publishers, and how to find resources. With an introduction by Niyi Osundare, the book is in two parts. First, respected African writers and publishers contribute their experiences and perspectives on writing and publishing in Africa - Dapo Adeniyi, Walter Bgoya, Henry Chakava, Cyprian Ekwensi, Taban lo Liyong, Kole Omotoso, Onsonye Tess Onwueme, Femi Osofisan, Niyi Osundare and the late Ken Saro-Wiwa, Yvonne Vera and Paul Tiyambe Zeleza.
A massive amount of practical information and resource materials is given on prizes, writers' organisations, magazines, vanity and self-publishing, literary agents, censorship, book fairs, resources for writers on the Internet and more. James Currey, Mary Jay, Michael Norton and Hans Zell also contribute.
Review
'...A veritable mine of advice and practical information and also experiences and ideas, a reference work of great quality...'
Takam Tikou, No 8, 2000