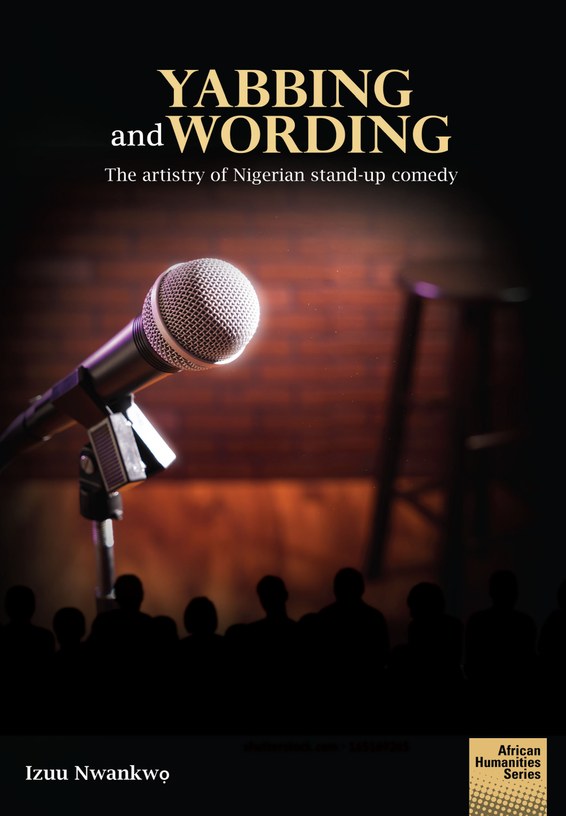 | | |
| --- | --- |
| ISBN | 9781920033859 |
| Pages | 214 |
| Dimensions | 244 x 170mm |
| Published | 2021 |
| Publisher | NISC (Pty) Ltd, South Africa |
| Format | Paperback |
Yabbing and Wording
The artistry of Nigerian stand-up comedy
Yabbing and Wording: The artistry of Nigerian stand-up comedy is a long-overdue academic interrogation of the novel stand-up practice in Nigeria as performance. 'Yabbing' comes from the Nigerian Pidgin English verb, 'yab', which means a satirical jibe thrown at individuals, groups or institutions. Nigeria's Fela Anikulapo-Kuti used this effectively in his recorded and live music performances against successive military regimes. 'Wording' derives from the English term 'word' and refers to a game in which parties exchange insults. It is a modern-day coinage for traditional forms of joking that existed across Nigeria and elsewhere in precolonial times.
In this book, Nwankwọ identifies 'yabbing' and 'wording' as outstanding indigenous elements within contemporary stand-up practice in Nigeria. On the one hand, these local joking patterns inform how comedians fashion their narratives. On the other, they mitigate offence and how the audience responds to ridicule in joke performance venues. The book's strength is its academic perspective and the inclusion of as many examples of stand-up and comedians as possible, to give a panoramic view of the practice. It also traces the historical path of the development of professional stand-up comedy in Nigeria. Its closing chapters detail the global outreach of Nigerian stand-up while also anticipating its future developments.
Review
"This is a beautifully written book. It presents an accessible exposition to the history, practice and cultural effects of Nigerian stand-up comedy."
Ibukun Filani, Department of English, Augustine University, Lagos; English Department, Chemnnitz University of Technology, Germany