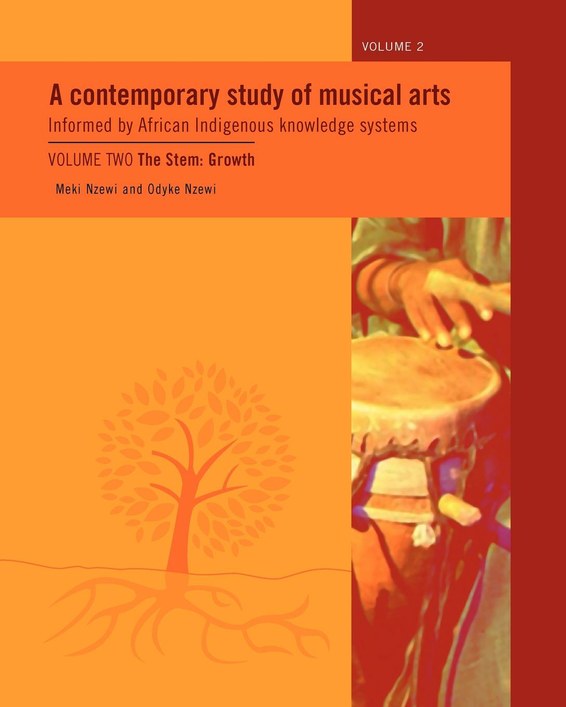 | | |
| --- | --- |
| ISBN | 9781920051631 |
| Pages | 182 |
| Dimensions | 254 x 178 mm |
| Illustrations | B/W Illustrations |
| Published | 2007 |
| Publisher | African Minds Publishers, South Africa |
| Format | Paperback |
A Contemporary Study of Musical Arts Informed by African Indigenous Knowledge Systems Vol 2
The Stem - Growth
The Contemporary study of musical arts, Volumes 1 to 5 is a series that emphasizes the intellectual security of cultural knowledge orientation in the study and research of the musical arts for students and educators that could engage in global knowledge discourse and practice with original cultural-mental integrity. The "Need" that introduces the series argues that "theoretical content, philosophical and psychological foundations of creativity and practice, the nature and principles of musical arts theatre, and research and historical process [should] derive in essence from the original African intellectual perspective about the sense and meaning of music – indigenous to contemporary." The contents discuss what is Africa-generic at the sub-structural level about musical arts conceptualization and practice.
Volumes 1 to 3 are designed as a graduated series for musical arts education at the tertiary level under the module topics: musical structure and form; factors of music appreciation; music instruments; music and society; research; music theatre; and performance.
These volumes on the study of the musical arts in Africa represent the commitment of the Centre for Indigenous Instrumental Music and Dance Practices of Africa (CIIMDA) to generate literature and performance repertory grounded in indigenous African musical arts knowledge systems for local and global educational, research and concert engagements.