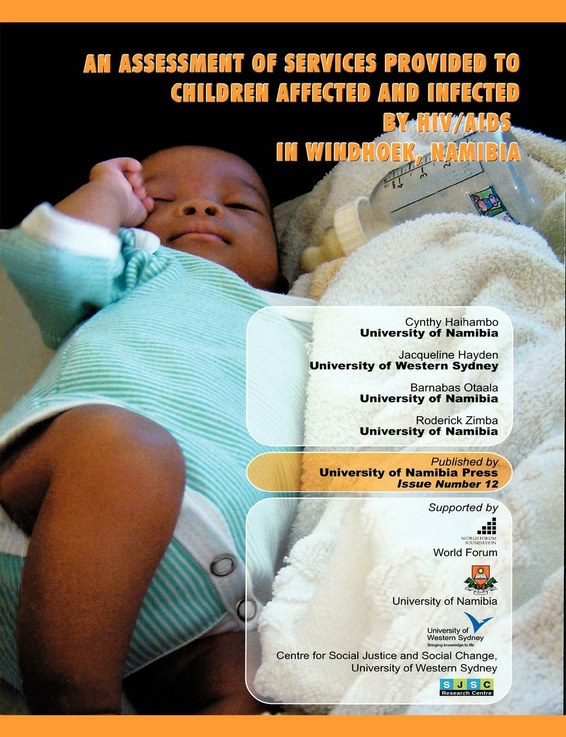 An Assessment of Services Provided to Children Affected and Infected by HIV/AIDS in Windhoek, Namibia
It is well known that HIV/AIDS has grave implications for children beyond infection: orphans, trauma and disruption of lifestyle, poverty, stigmatisation and abuse being just some of the consequences. UNICEF and UNAIDS have identified this situation as the most significant issue facing children today. During the time when the impact of the HIV pandemic on children, particularly in Sub-Saharan Africa, was becoming well known, research into early childhood development was gaining global recognition.
This study is supported by the World Forum Foundation, the University of Namibia and the Centre for Social Justice and Social Change of the University of Western Sydney. It represents a first step to corroborate research into HIV/AIDS with current knowledge about the outcome of experiences during early life, in the Namibian context. Using quantitative and qualitative data, the study provides an insight into what it means to be young, orphaned, infected or affected in other ways by HIV/AIDS.
It draws conclusions about the ways in which global principles of healthy environments and quality settings for children are being, and can be met, in the current conditions.