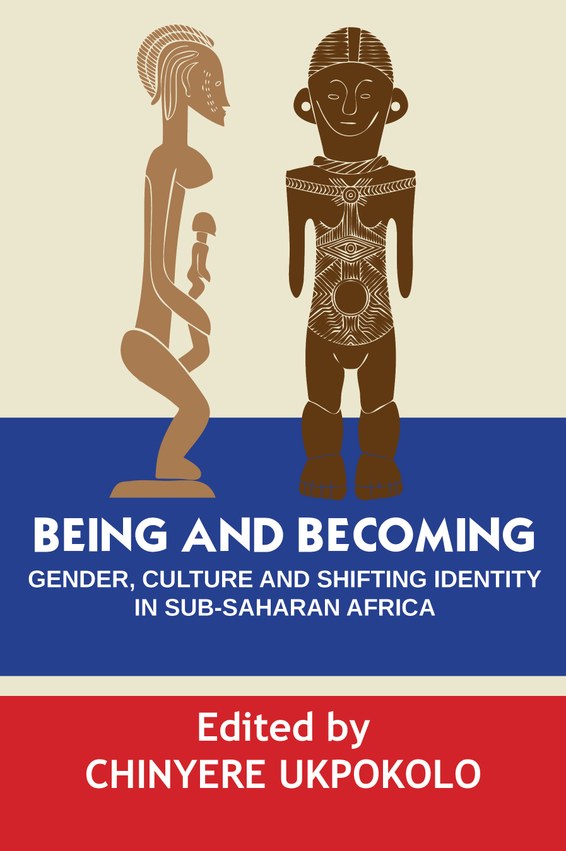 | | |
| --- | --- |
| ISBN | 9781942876076 |
| Pages | 278 |
| Dimensions | 229 x 152mm |
| Published | 2016 |
| Publisher | Spears Media Press, Cameroon |
| Format | Paperback |
Being and Becoming
Gender, Culture and Shifting Identity in Sub-Saharan Africa
This book illuminates the complex and constantly shifting social and cultural dynamics that shape people's identity. Specifically, the volume focuses on the intersections of gender with, culture and identity, and at different historical epochs; on the way men and women define themselves and are defined by diverse peoples and cultures across time and space in sub-Saharan Africa. The discussions presented in this anthology primarily focus on 'being' as 'a state' or 'condition', defined by sex identity, and how this identity shifts, and hence 'becoming', assuming diverse meanings in disparate societies, contexts, and time. The discourse, therefore, moves from how the perception of the self in cultural and historical contexts has informed actions and at some other times shaped interpretations given to historical facts, to how changing economic realities also shape the definitions and constructions of social and relational issues in Sub-Saharan Africa. The historical trajectories of Islamic religion, colonialism and Christian missionary activities in sub-Saharan Africa have shaped the worlds of the peoples of the region and impacted on gender relations.
Reviews
"Being and Becoming is a collection of thought-provoking chapters that will excite both academics and the general reader alike.  The content spans a wide range of contemporary issues, challenging many dominant discourses of African people.  Its breadth and scope provides several new insights into the related phenomena of gender and identity in the continent today."
Sylvia Tamale, Professor of Law, Makerere University, Uganda
"The contributors to this volume examine issues of gender in a variety of African contexts, using a diverse range of disciplinary and thematic approaches.   It is a rich addition to the ever-growing scholarship on gender in Africa."
Lynn M. Thomas, Professor, Department of History, University of Washington
"This volume is a compilation of gender reflections by Sub-Saharan African scholars on the region. It responds to current gender debates that move away from biological determinism and provide in-depth and critical analyses on the diversity of men and women relations in the sub-region. Focusing on diverse themes, the chapters discuss the intersection between gender and identity, religion, historical narratives, labour and sexual identities.  Although the articles tend to focus mostly on women, the volume provides the reader a vigorous engagement with the various forms and shades in which culture has interpreted, shaped, reshaped and defined African woman and man's identities and in the process shift or resist paradigms and gender identity. "
Sandra Manuel, Universidade Eduardo Mondlane, Mozambique
About the Editor
Dr Chinyere Ukpokolo is a Senior Lecturer in the Department of Archaeology and Anthropology, University of Ibadan, Ibadan, Nigeria where she teaches social and cultural Anthropology. She holds a Ph.D. in African Studies (Anthropology) from the University of Ibadan. She is co-editor of Space, Transformation and Representation: Reflections on University Culture (Goldline and Jacobs Publisher, New Jersey, 2012).