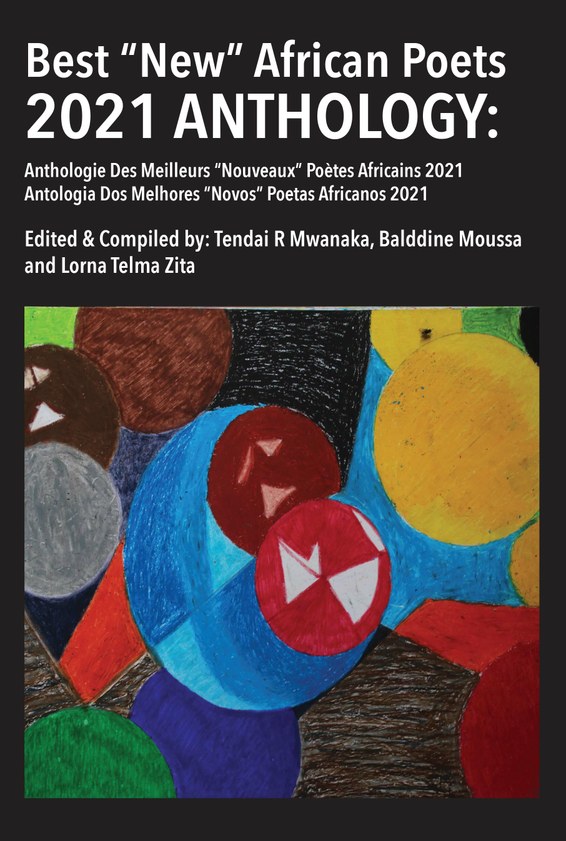 Best New African Poets 2021 Anthology
In Best New African Poets 2021 Anthology there are 18 French speaking African poets from DRC, Congo Brazzaville, Cameroun, Ivory Coast, Benin, Togo, Chad, Senegal, Comoros and more... 14 Portuguese speaking poets from Angola, Sao Tome and Principe, Mozambique and 63 English speaking African poets from among other countries, South Africa, Nigeria, Zimbabwe, Kenya, Uganda, Malawi, Swaziland, Lesotho, Zambia, Tanzania, Ghana, Gambia, Sierra Leone.
A full gamut of issues is dissected, from love, marriage, relationships, spirituality, politics, culture, tradition, environmentalism, and the interstellar etc. Included are two collaborations: the first deals with marriage, juxtaposing Monogamy vs Polygamy with the 21th century lived experience; the second imagines humanity living as intergalactic beings. The poets were asked to be imaginative (to be fictional poets), to try to create and imagine human agency in this interstellar civilization approaching.
There is also featured 5 group interviews with 5 previous contributors to this series. These interviews were interactive and collaborative, with largely the BNAP groups interviewing a poet, critically engaging with their work and discussing the literary and social aspects the poetry addressed. And lastly 4 reviews of African poetry.
About the Editors
Tendai. R. Mwanaka is a multi-disciplinary artist from Chitungwiza, Zimbabwe. His oeuvre of works touches on non-fictions, essays, poetry, plays, fictions, music, sound art, photography, drawings, paintings, video, collage, mixed media, inter-genres and inter-disciplines. His work has been published in over 300 journals, anthologies and magazines in over 27 countries.
Balddine Moussa  est un poète et artiste né dans les iles Comores. Il est fortement passionné par l'écriture et l'art d'une manière générale, et la poésie d'une manière particulière.
Lorna Telma Zita é orgulhosamente negra, é uma artista multifacetada: é poetisa, violinista e artista de poesia de palavra falada.