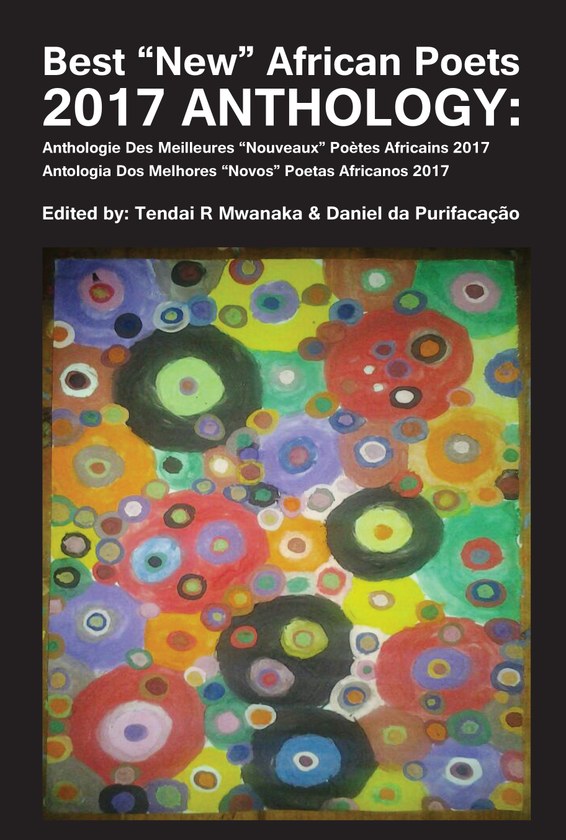 Best "New" African Poets 2017 Anthology
Best "New" African Poets 2017 Anthology is the third in a continuing series. In the 2017 anthology there are poems from 191 poets, 338 poems/translations and articles on poetry, in 13 African languages: English, Portuguese, French, Shona, Afrikaans, Kiswahili, Yoruba, Igbo, Akan Twi, Setswana, Mbesa, Dholuo and Spanish. The poets are from 40 African countries and the Diasporas with Nigerian poets dominating, but also there are substantial entries from Kenya, South Africa, Zimbabwe, Cameroon, Angola and Uganda. With the remainder of the poems coming from African poets based in Togo, Italy, Spain, Portugal, Cuba, Mexico, Botswana, Lesotho, Swaziland, Malawi, Tanzania, Ghana, DRC, Congo Brazzaville, Taiwan, Korea, China, UK, France, USA,  Gabon, Ethiopia, Switzerland, South Sudan, Sudan, Equatorial Guinea, Cabo Verde, Tunisia, Sierra Leone, Rwanda,  São Tomé, Brazil and Mozambique.
About the Editors
Tendai. R. Mwanaka is a multi-disciplinary artist from Chitungwiza, Zimbabwe. His oeuvre of works touches on non-fictions, essays, poetry, plays, fictions, music, sound art, photography, drawings, paintings, video, collage, mixed media, inter-genres and inter-disciplines. His work has been published in over 300 journals, anthologies and magazines in over 27 countries.
Daniel da Purificação is a citizen of the world. He loves to talk, love, read, think and write without relent. He is a professor and freelance journalist. His interests are broad range, including society, philosophy, politics, education and democracy. He has authored two poetry collections (THE ANGOPOEMS et INTERMITENCIAS) which he hopes to publish posthumously.