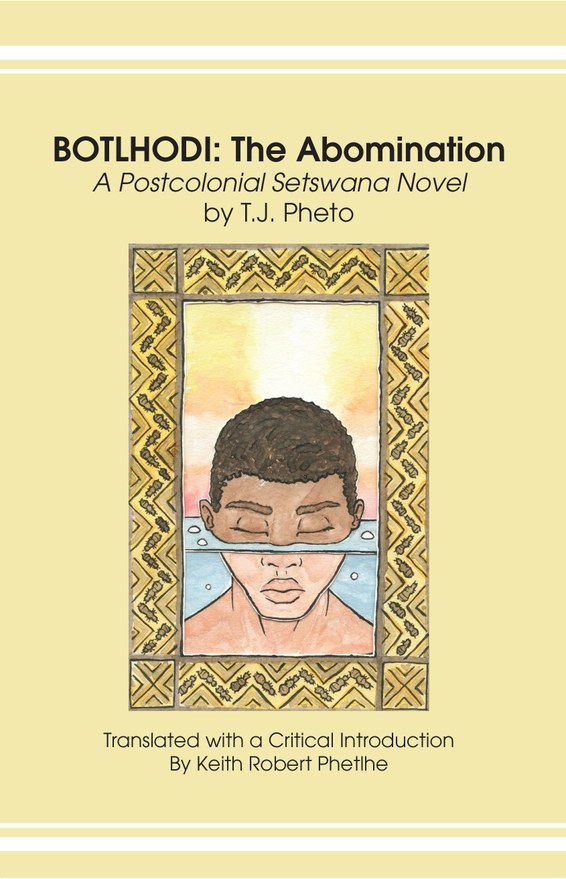 | | |
| --- | --- |
| ISBN | 9789956550555 |
| Pages | 203 |
| Dimensions | 216 x 140mm |
| Published | 2019 |
| Publisher | Langaa RPCIG, Cameroon |
| Format | Paperback |
Botlhodi: The Abomination
A Postcolonial Setswana Novel by T.J. Pheto
Botlhodi – The Abomination is a powerful story about British colonialism and its aftermath in Molepolole, Botswana. It is a compelling juxtaposition between Traditional Setswana ways and Christianity. The protagonist, Modiko, finds himself conflicted when both his strict father, a pastor of Motlhaoetla church, and his grandfather, an unapologetic traditionalist, expect him to choose between Setswana tradition and Christianity. Torn between the two worlds, Modiko at the end makes an informed personal decision. The road is not smooth though, as he experiences persecution, bullying, abuse, witchcraft and nightmares along the way. Other characters in the novel engage in some serious conversations that allude to some important historical developments.
In this work, T.J. Pheto presents to his readers a hilarious story pregnant with themes of identity, social change, discrimination, racism, colonialism, love and, 'tradition' versus 'modernity'. This pioneering literary response to British colonialism in Botswana is an outstanding postcolonial fiction of resistance. Pheto's humor makes the book all the more hard for a reader to put down.
About the Editor
Keith Phetlhe, BA, PGDE, MA, is a poet, teacher and translator. He is a Ph.D candidate in African Literature & Film Studies at Ohio University. His research focuses on postcolonial theory and criticism, African languages and literature.